MTG Alleges Bank Statement Shows Hunter Biden's Trafficking Involvement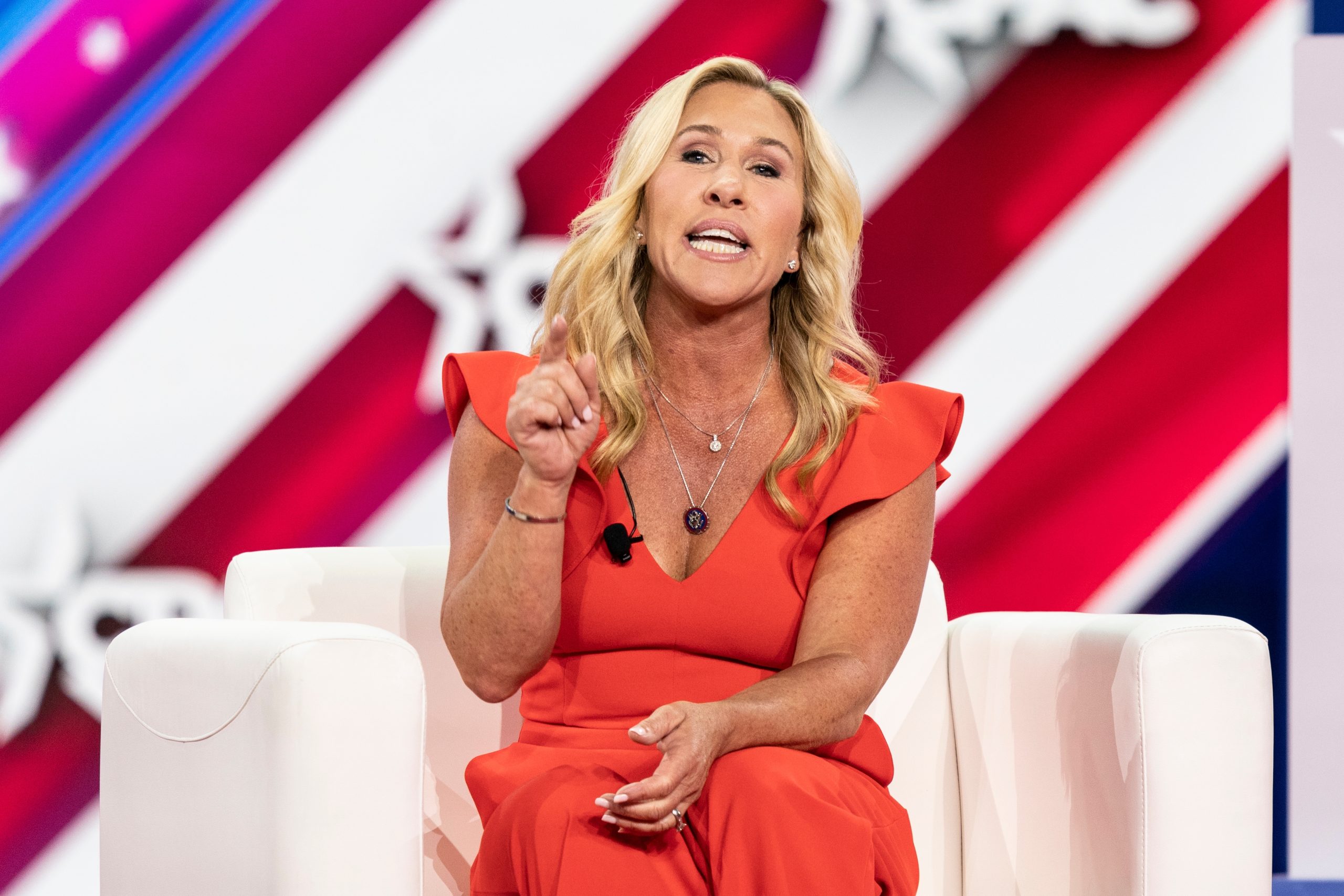 Like Freedom Press? Get news that you don't want to miss delivered directly to your inbox
Rep. Marjorie Taylor Greene (R-GA) is claiming that she has evidence that Hunter Biden took part in a human trafficking scheme.
Her remarks were seen on an episode of "The Benny Show" with Benny Johnson, during which she announced she has "staggering" evidence of Joe Biden's son committing crimes, referencing copies of his bank statements and SARAS reports recording monetary exchanges between Hunter and numerous prostitutes.
Greene asserted that this is a form of trafficking people who are not citizens, and pondered if any potential victims of such crimes were being forced into a form of slavery.
"These are the crimes that the FBI and the Department of Justice should be investigating and prosecuting with Hunter Biden because the evidence is all there, and the women are easily accessible. You can talk to them and call them in as witnesses."
Greene has also said that Hunter Biden held numerous accounts on Pornhub, a large pornography website, and that they are utilized for much more than simply consuming naughty content, including posting videos of himself engaging in fornication.
"I don't care how people vote. Republican, Democrat, Independent, non-political, whatever. That fact right there should be so offensive to every single American that we do something about it," the congresswoman added.
She additionally charged that the women Hunter worked with hail from Russia and Ukraine.
The Georgia congresswoman called Hunter a "purely disgusting, vile human being" who has brought humiliation to the U.S.
"I am just so ashamed, absolutely ashamed, that our country has a President of the United States whose son has participated and committed these crimes, and he walks in and out of the White House every single day as often as he wants," Greene told Johnson. "This is such an embarrassment to our nation. It's an embarrassment to women. It's an embarrassment for men. Because this is not who we are."
These comments by Greene come about a week after she referred to Biden as "the biggest piece of white trash in America," prompting laughter and a round of applause from an audience who attended a speech she was delivering for Ohio's Hancock County Republican Party.