New York Judge Blocks Hochul's Healthcare Worker Vaccine Mandate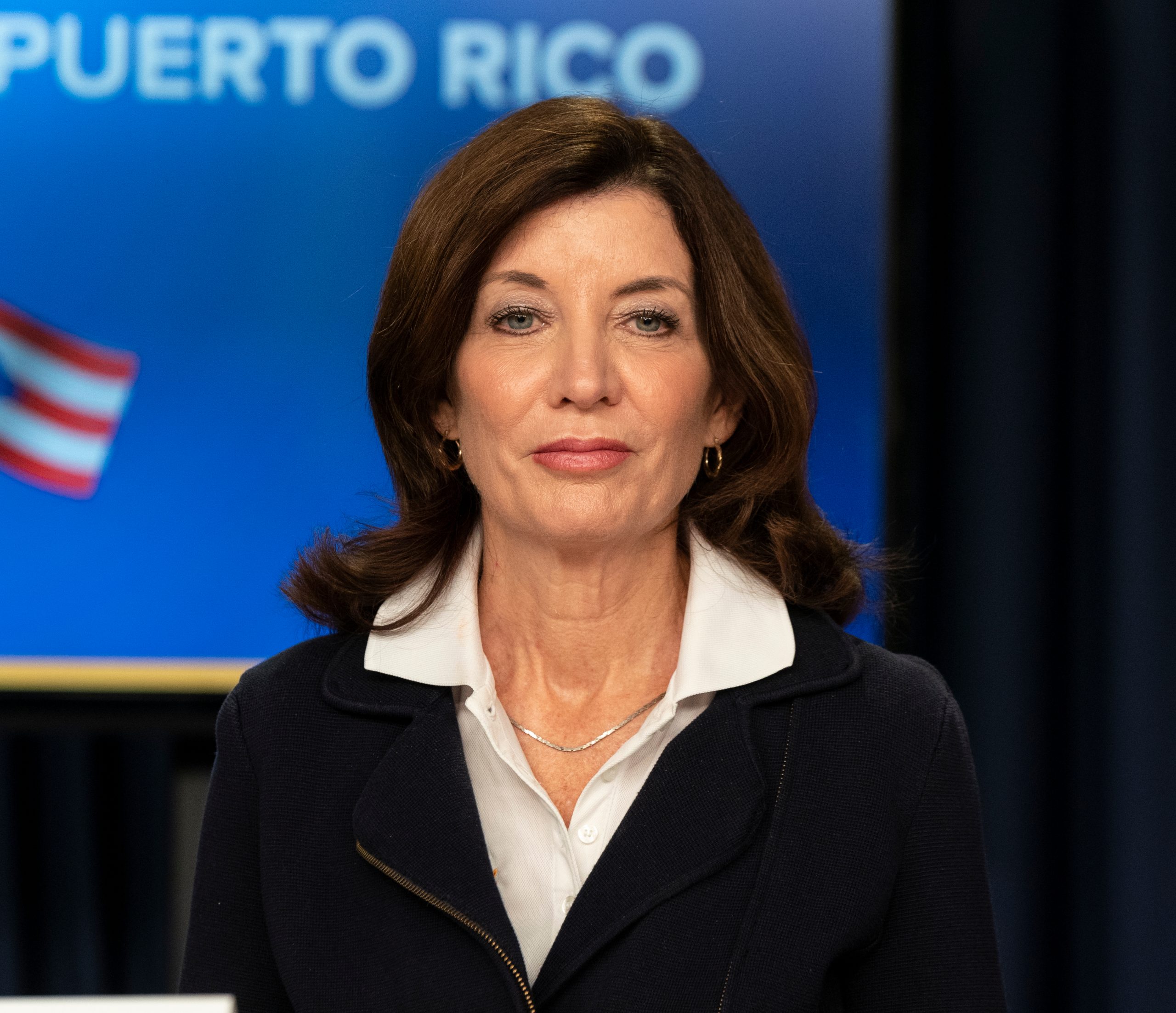 Like Freedom Press? Get news that you don't want to miss delivered directly to your inbox
 A New York state court judge issued an order on Friday blocking the COVID-19 vaccine mandate for healthcare workers implemented by Gov. Kathy Hochul (D). New York Supreme Court Justice Gerald Neri ruled the governor and the state health department went beyond the authority provided to them by the state legislature. In New York, the state Supreme Court is the trial-level court.
Neri found the governor and the health department – named in the ruling as the "Respondents' – are expressly prohibited by state law from mandating an immunization program for any New York residents of any age.
The judge analyzed the separation of powers argument made by the plaintiffs in the case, finding that the ultimate authority over vaccine mandates must begin and end with the people's representatives in the state legislature.
The ruling said, "COVID-19 or coronaviruses are generally not covered by any of the aforementioned sections. Respondents are clearly prohibited from mandating any vaccination outside of those specifically authorized by the legislature.
Neri went on to assess how Hochul had the health department adopt the administrative rule mandating the jabs for workers. In finding Hochul's actions to be arbitrary and capricious, the judge wrote: "The Mandate is entitled 'Prevention of COVID-19 transmission by covered entities'. In true Orwellian fashion, the Respondents acknowledge then-current COVID-19 shots do not prevent transmission."
Neri also found the vague terminology used in Hochul's mandate to be impossible to understand as a matter of law. He said the term "fully vaccinated" is "defined at the whim of an entity, subject to change without a moment's notice, contains all the hallmarks of 'absurdity' and is no definition at all."
The non-profit organization Children's Health Defense (CHD) is prosecuting the lawsuit on behalf of a public interest group named the Medical Professionals for Informed Consent.
CHD lead attorney Sujata Gibson issued a statement regarding the court's order. "This is a huge win for New York healthcare workers, who have been deprived of their livelihoods for more than a year," she wrote.
Gibson also noted how the order represents a victory for all New York residents "who are facing dangerous and unprecedented healthcare worker shortages."
Not surprisingly, the state health department is upset with the ruling and said in a statement on Saturday that it is "currently exploring its options." Its statement attempted to defend the mandate, calling it a "critical public health tool."