New York Turns Steve Bannon Booking Into Media Sideshow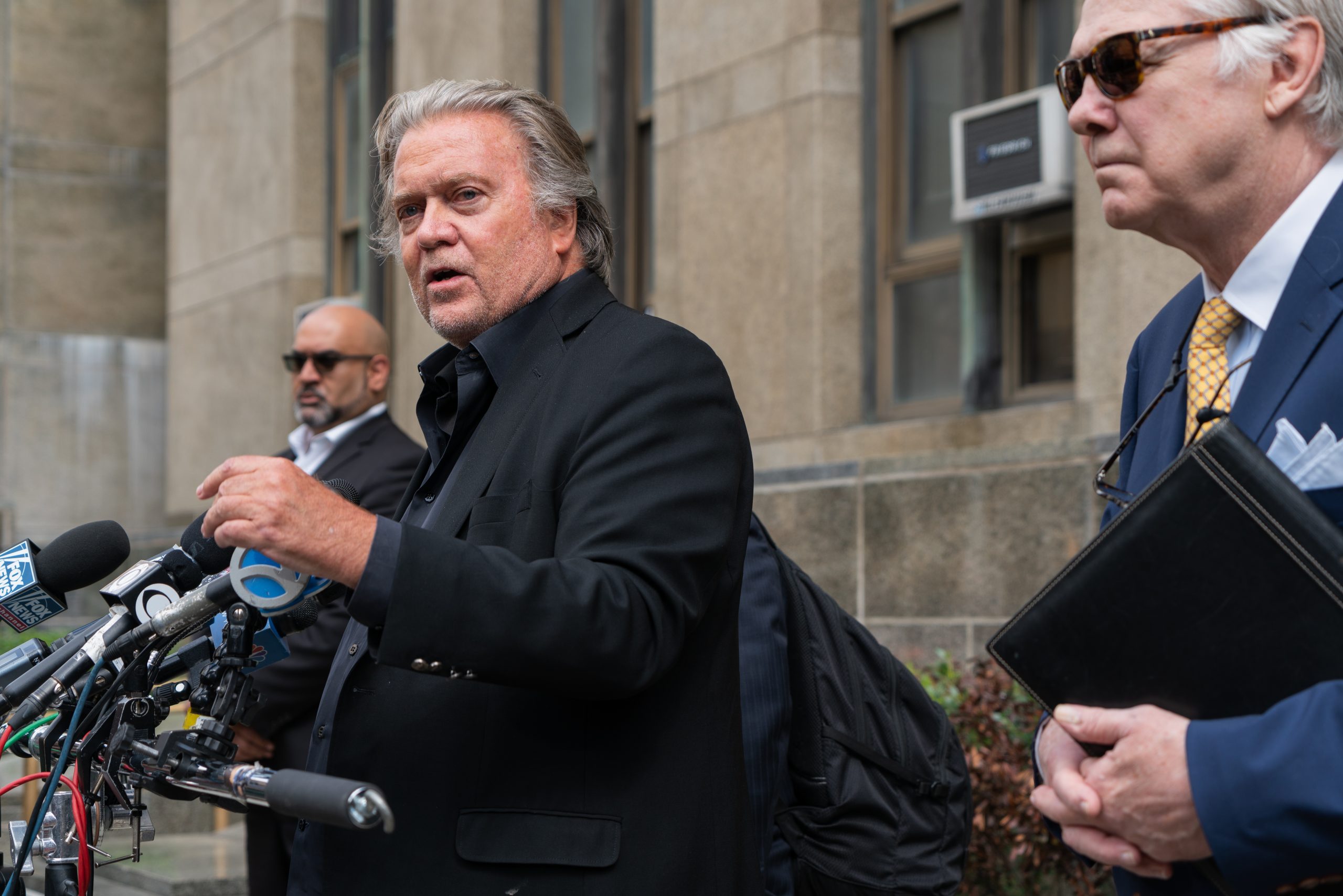 Like Freedom Press? Get news that you don't want to miss delivered directly to your inbox
As expected, Steve Bannon turned himself in for booking on new charges filed in New York state court in Manhattan related to claims about fundraising for building a wall on the U.S. southern border. What was not expected, but is not surprising, is the move by prosecutors to turn the routine event into a media "perp walk" spectacle.
New York Attorney General Leticia James led the move to secure an indictment against Bannon on money laundering and conspiracy charges.
Although Bannon was pardoned by President Donald Trump in 2021 related to the same fundraising campaign, the presidential pardon only covers federal criminal allegations, leaving the door open to the charges under New York state statutes.
Bannon arranged through his attorneys to voluntarily turn himself in at an agreed time and place to be served with the charges, processed for posting bail, and to be released pending a trial. That process is routine and commonplace for many white-collar criminal proceedings.
James apparently was not satisfied with following standard procedures in the case, given the high-profile opportunity to exact vengeance against one of the MAGA Republicans condemned so harshly by Joe Biden in the last week.
After Bannon appeared for booking, he was put in chains and forced to go through a perp walk down a long hallway filled with media members who had been admitted to record the event for sensationalized coverage.
The event was obviously orchestrated for the benefit of the fawning media who coordinated their efforts with James, serving no discernable legal purpose. 
Conservative commentator Jesse Kelly noted in a tweet in response to Jack Posobiec's coverage of the event: "This doesn't stop until red areas and red DAs start arresting Democrats on television." He added that appeals to "norms" or "principles" will not stop the abuses.
Kelly added that unless they are "afraid of it happening to them," things will get "much worse from here."
"Today it's Bannon. Tomorrow it's you," Kelly added
The pre-arranged media event recalls the way CNN just happened to be on scene for the pre-dawn raid to arrest Trump associate Roger Stone at his private residence.
Given the unending thirst the media has for any coverage unfavorable to President Trump and his supporters, there is a perverse incentive for Democrat law enforcement officials and prosecutors to surrender the fair administration of justice to political opportunism.