NYC Axe Attacker Let Out Without Bail  — Motive Revealed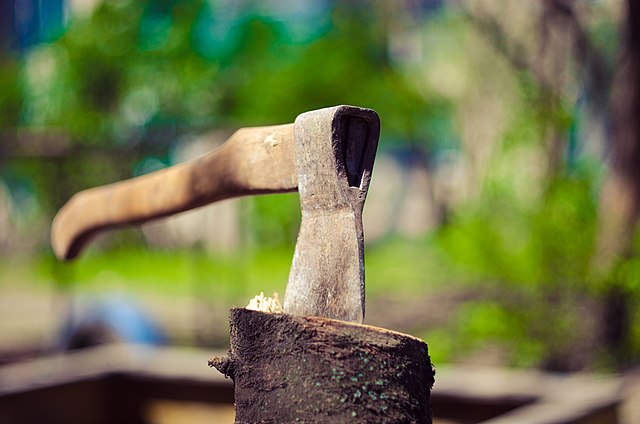 Like Freedom Press? Get news that you don't want to miss delivered directly to your inbox
A man who went on an ax-wielding rampage in a New York City McDonald's has already been let out of jail without bail, and witness accounts have revealed the motive behind the shocking crime.
After starting a fight, then getting punched repeatedly in the head while calmly leaning against a trash receptacle, 31-year-old Michael Palacios reached into his backpack and pulled out an ax. He then went on a rampage in the McDonald's restaurant, smashing a glass wall, bashing several tables and waving the weapon in the faces of several other customers, while also punching and slapping two men.
"The suspect removed an ax from his backpack and menaced the unknown males," the NYPD said in a statement. "The suspect intentionally caused property damage to the establishment. The individual was taken into custody by responding officers. A search incident to a lawful arrest, an additional knife was recovered from his backpack. Victims did not report any injuries."
Following the incident, Palacios was arrested and charged with criminal mischief, three counts of menacing and two counts of criminal possession of a weapon, according to reporting from The New York Post.
Palacios was later "released without bail at his arraignment" on Sunday, according to an update from The New York Post. The outlet further explained that none of charges against the suspect were "eligible for bail under the state's lenient criminal-justice reforms."
A witness to the rampage spoke to the Post, revealing that the incident began because Palacios was rejected by a woman.
According to the witness, the suspect had repeatedly tried to talk to the woman, who ultimately rejected him.
"So, basically he got into an argument with a girl, and then the girl rejected him," Uber Eats deliveryman Ruben G told the outlet. "She didn't want to talk to him. He kept going at her."
That was when the three men decided to intervene, prompting the beating that ultimately led to Palacios' rampage.
Rep. Lee Zeldin (R-NY) — who is currently running for governor of New York — responded to the incident by blaming his Democrat opponent for rampant crime in the state, asserting that it was "just another day in [Governor] Kathy Hochul's New York."
"After we fire Hochul on November 8th, we are taking back our streets!" the GOP gubernatorial candidate added.
Zeldin later responded to the news that Palacios had been let out of jail without bail.
"In Kathy Hochul's New York, you can walk into McDonald's, use your axe to hack up tables and walls, swinging it wildly at other customers, and be released from custody before your fries get cold," he tweeted.
"Cashless bail must be repealed!" Zeldin added. "Judges need discretion to weigh dangerousness."