President Trump Kicking Off 2024 Campaign In South Carolina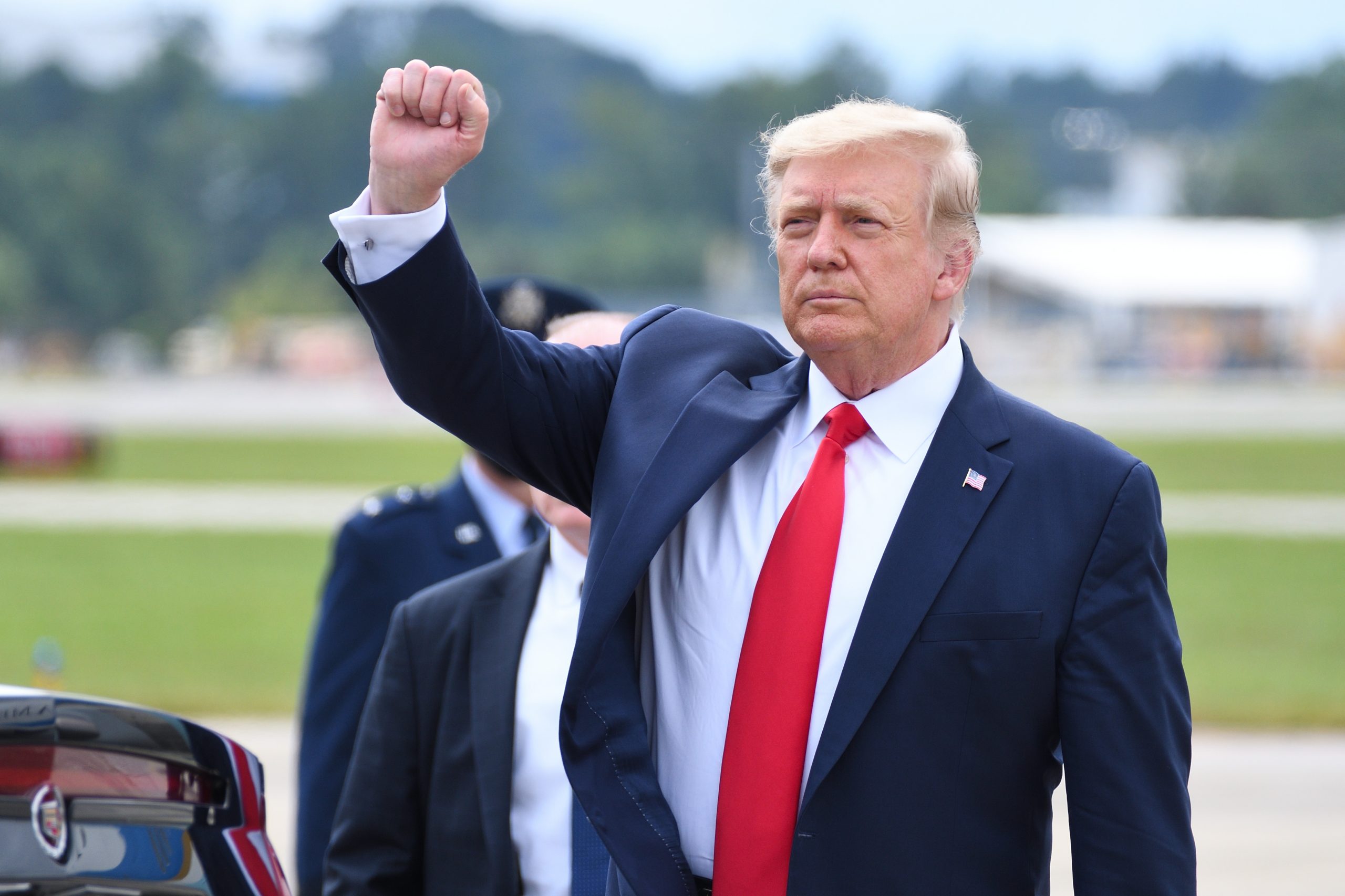 Like Freedom Press? Get news that you don't want to miss delivered directly to your inbox
As President Donald Trump prepares for a Saturday campaign rally in South Carolina, his daughter-in-law Lara Trump reassured supporters this week that big-money donors are only waiting for a clear candidate to emerge before they start contributing to campaigns. 
Lara Trump said during a Thursday Newsmax appearance that once the election gets closer, those big-money donors will see who the winning ticket is and climb on board.
She pointed out that in the 2016 race, then-businessman Donald Trump had the "support of the American people despite the fact that you had the establishment and all their friends trying to stop him."
President Trump's South Carolina event will be held at the State House in Columbia. The event will feature appearances by Governor Henry McMaster (R), Sen. Lindsey Graham (R-SC), and members of the South Carolina congressional delegation and state lawmakers. Trump will also unveil his South Carolina Leadership Team during the event.
This is the first public campaign event of Trump's 2024 White House bid, and officials expect a crowd of 500 to attend. The event is intended to showcase the strong support from elected officials in the state, where the Republican Presidential Primary is a little more than a year away.
This visit comes after Trump's campaign faced criticism for its low profile since announcing his candidacy in November. However, many expect it will be shifting into high gear shortly.
Before the Saturday event, President Trump has limited his public campaign appearances to events at his Florida Mar-a-Lago property. He has been addressing small groups of invited supporters or hosting virtual meetings until this weekend.
Trump's visit to South Carolina also comes as two of the Palmetto State's top Republican politicians are reportedly considering their own 2024 bids.
Former Governor and U.N. Ambassador Nikki Haley said late last year that she would consider a White House campaign during the holiday season. However, she said at the time that she wouldn't seek the presidency if Trump were already in the race. Nevertheless, she has been more visible on cable news broadcasts this month.
Sen. Tim Scott (R-SC) was reelected last November and has said repeatedly that he will not seek another term in the Senate after this one. He has made increased visits to other early-voting states and has launched a political action committee that could serve as a fundraising arm for a potential 2024 campaign.