Prominent LA Democrat Says Burglary Left Feeling Of Safety 'Shattered'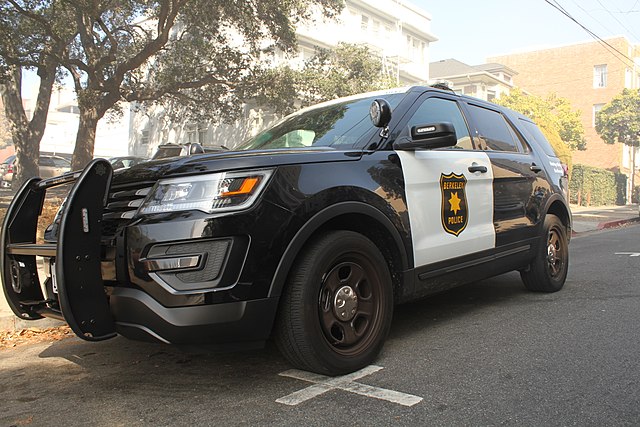 Like Freedom Press? Get news that you don't want to miss delivered directly to your inbox
An ongoing crime wave has caused Americans in regions across the country to feel increasingly unsafe in their own communities.
For U.S. Rep. Karen Bass (D-CA), who is currently campaigning to become the next mayor of Los Angeles, the true impact of crime in her city was apparently not clear until she was victimized.
When asked about the increasing lawlessness in the area during a mayoral debate earlier this year, she insisted that she felt safe on the streets of Los Angeles.
"I do feel safe," she said at the time, claiming that she would give the city a perfect score on a scale from 1 to 10.
"But I do understand that a lot of people around the city do not feel safe, and I respect that," Bass added.
Since then, she has apparently joined that group of locals who no longer feel safe in L.A., specifically because a burglar entered her home this month and stole two firearms.
Reacting to the "very traumatic" crime, Bass confirmed that it "shattered" her feeling of security.
Tying the experience to her mayoral campaign, she vowed to work toward restoring law and order, explaining: "I thought from the beginning that the number one job of the mayor is to make sure that Angelinos are safe."
Contrary to some far-left politicians who want to reduce the number of cops on the streets, Bass has advocated for a strategic approach to law enforcement. Months before she became a crime victim, she said: "My plan calls for getting officers on the beat immediately in neighborhoods that want to see an increased police presence. But I believe the quickest way to get officers on the beat is to get them from behind the desk."
Unlike in many property crimes across Los Angeles and beyond, this burglary resulted in two arrests. The suspects — 42-year-old Patricio Munoz and 24-year-old Juan Espinoza — were identified by a witness as the men who entered a car parked outside of the victim's home. They are both facing burglary and grand theft charges.
Bass also seems to have adopted a more nuanced view on the Second Amendment than some in her party, as evidenced by the fact that two firearms were stolen from her property.
"I had guns for personal safety, as do many people," she acknowledged. "I think that gun control is extremely important, but I have never believed that people – if they wanted to have guns – should not have them."