Psaki Shocked After Poll Finds Democrats Will Vote For 'Election-Deniers'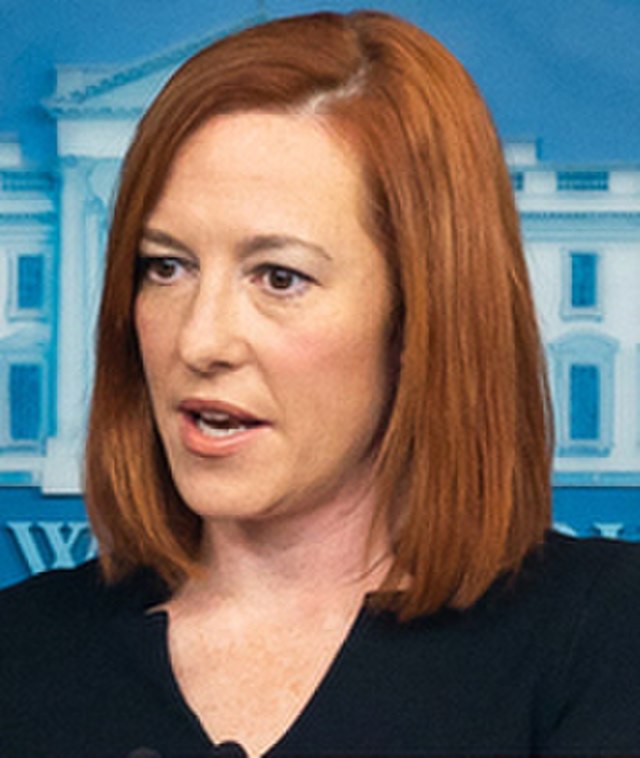 Like Freedom Press? Get news that you don't want to miss delivered directly to your inbox
Former White House press secretary Jen Psaki, who left her position and became a commentator on the far-left MSNBC, recently expressed shock over a new poll that found that some Democrats will vote for candidates that the left has deemed "election-deniers."
In a tweet on Tuesday, Psaki shared the results of a recent New York Times/Siena College poll revealing that some independents and Democrats would vote for candidates who questioned the outcome of the 2020 election results.
"Holy moly siena/NYT poll 'more than a third of independent voters and a smaller but noteworthy contingent of Democrats said they were open to supporting candidates who reject the legitimacy of the 2020 election…' as they focus on economic issues," she wrote.
The poll cited by Psaki reports that nearly 40% of registered voters — which included 71% of Republican voters, 37% of independent voters and 12% of Democrat voters — are open to voting for candidates who questioned the outcome of the 2020 presidential election.
The same poll also discovered that 71% of registered voters believe that democracy is "under threat" in the United States, while 21% do not.
According to Breitbart News' analysis of these responses: "The result of the poll suggests that American voters are susceptible to Democratic rhetoric that claims Republicans are threatening American democracy. But the results also indicate that, when the rubber meets the road, voters are apathetic to that alleged threat or they do not believe that questioning election outcomes endangers democracy."
Clearly, the American people are more concerned about the issues that directly affect their wallets. From Psaki's response to the poll, the results are clearly concerning and surprising to Democrats.
The former press secretary has already spoken up about the Democrats' chances in the midterms during a recent appearance on NBC's "Meet the Press" — pointing out that, if the elections are "a referendum on the president," Democrats will lose. Psaki also noted that "the economy is hanging over everything" when it comes to the midterms.