Sen. Hawley Draws Backlash For Defending Biblical Values In Speech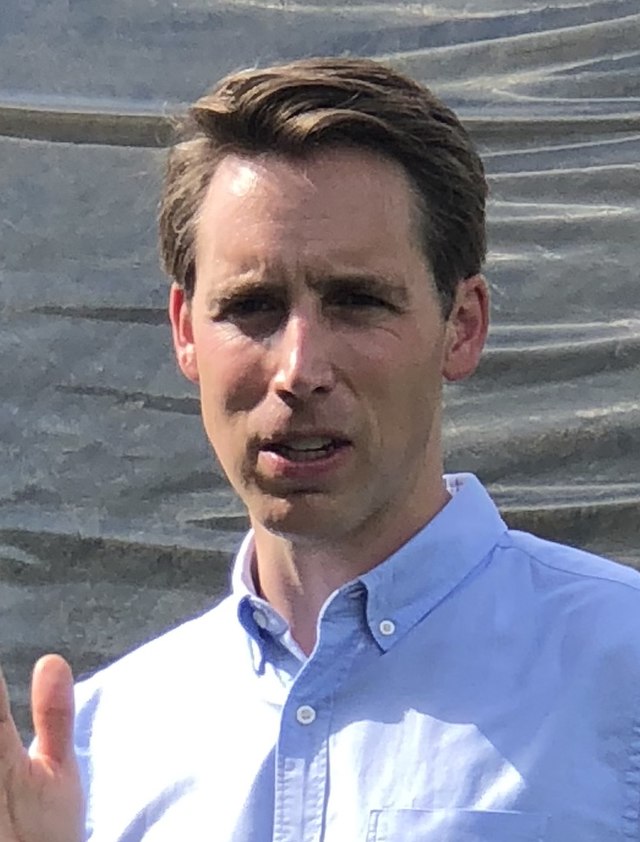 Like Freedom Press? Get news that you don't want to miss delivered directly to your inbox
While it was once widely accepted that America was built on principles that align with the Bible, individuals who currently proclaim such beliefs are frequently denounced by leftist politicos and the mainstream media.
Nevertheless, U.S. Sen. Josh Hawley (R-MO) stressed the perceived importance of biblical values this week when he addressed the National Conservatism Conference in Florida.
Specifically, he asserted that "without the Bible, there is no modernity" and "there is no America."
Echoing the Declaration of Independence, Hawley indicated that innate human rights derive "not from the generosity of the state, but from the hand of God."
The senator took aim at leftist leaders whom he believes are seeking to create more distance between biblical values and the secular nation.
"What they particularly dislike about America is our dependence on biblical teaching and tradition," he said. "What they particularly dislike about our culture is the Bible — and now they want to break that influence for good."
As if on cue, progressive publications and pundits spoke out against his faith-focused rhetoric. Salon, for example, described the address as "more like a sermon" than a political speech.
U.S. Rep. Lauren Boebert (R-CO) similarly faced criticism for her recent remarks at a Truth and Liberty Coalition conference in Colorado.
"We need God back at the center of our country," she told the crowd. "It's time for us to position ourselves, and rise up, and take our place in Christ, and influence this nation as we were called to do."
Hawley was not the only speaker to attract backlash for his remarks at the National Conservatism Conference.
Another featured speaker, Sen. Marco Rubio (R-FL) led a talk titled "The Loss of Common Sense: The New Divide in American Politics," in which he addressed the growing leftist trend of altering language in order to appease transgender activists.
Denouncing the Centers for Disease Control and Prevention for replacing the term "women" with "people" in connection with pregnancy, he said that, to his knowledge, "every single human being that's ever been born was born of a biological woman."
That was enough to draw the ire of progressive publications including The Recount, which labeled Rubio's remarks "factually inaccurate" and "transphobic."