Suspect Injured By Angel's Sword During Attempted Statue Theft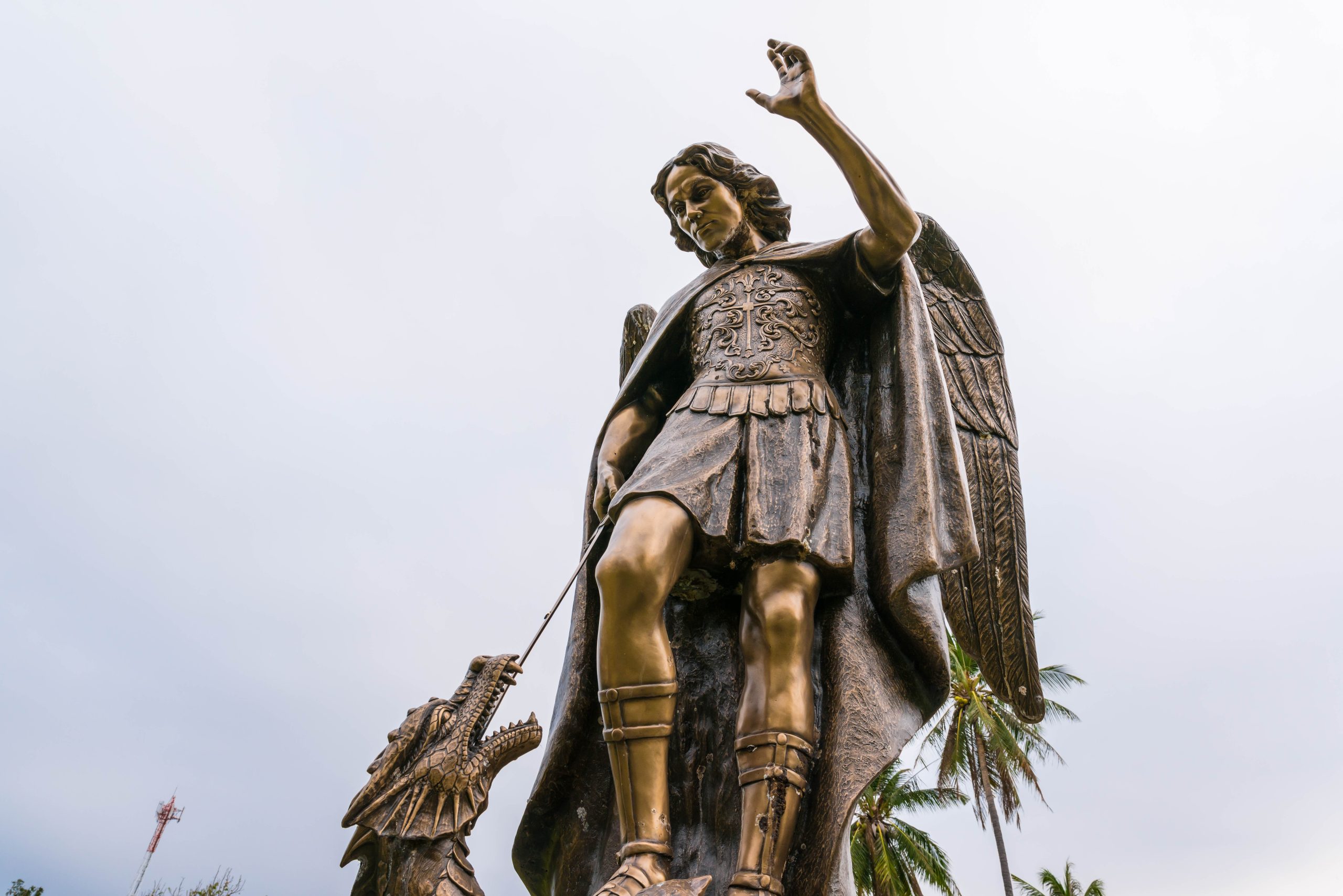 Like Freedom Press? Get news that you don't want to miss delivered directly to your inbox
It might not have been divine intervention, but some locals believe an intoxicated man got what he deserved upon attempting to steal a large statue from a Catholic church in Mexico over the weekend.
According to reports, a suspect broke into a church in Christ the King Parish, a section of downtown Monterrey, and tried to make off with a monument depicting St. Michael the Archangel.
Instead, police say the only thing 32-year-old Carlos Alonso left with early Saturday morning was a serious injury. At some point during the attempted theft, the suspect apparently slipped and fell onto the sword that the angel holds in his hand, sustaining a large cut to his neck in the process.
The statue was reportedly not damaged.
One of St. Michael's attributes includes ushering the dead to heaven, but fortunately for Alonso, he did not qualify. Someone witnessed his plight and called emergency personnel who arrived on the scene and provided first aid before transporting him to an area medical facility for further treatment.
Alonso allegedly climbed over the fence that surrounds the church but first responders were able to cut the lock in order to render assistance in a timely manner. He is expected to survive his injuries but will likely face criminal charges related to the burglary.
Prosecutors are expected to wait until he has recovered from his injuries before considering which charges to file against him.
This is just one of many recent examples involving a suspect breaking into a house of worship with criminal intent.
In September, someone burglarized the Church of St. Andrew the Apostle in Gibbsboro, New Jersey, and escaped with a rare statue of Mary, the mother of Jesus.
Although the incident was recorded by security cameras, the suspect was not immediately identified. The statue, known as Our Lady of Fatima, is one of just four known to exist in the world.
The church's pastor, Monsignor Louis Marcucci, said the monument's sentimental significance far exceeded its monetary value.
"When I purchased it, I was informed that very few of these exist and [the owner] sold it to me because he was moved by my personal story of overcoming suffering," he explained.