Texas Officer Among More Than A Dozen Arrested In Prostitution Sting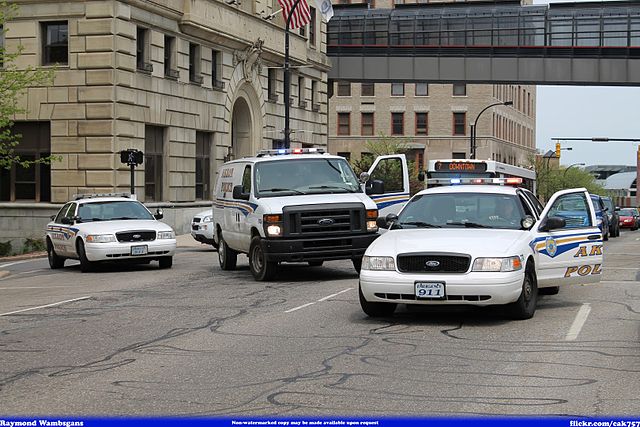 Like Freedom Press? Get news that you don't want to miss delivered directly to your inbox
An undercover investigation in Montgomery County, Texas, led to the arrest of 14 suspects — including one high-ranking law enforcement officer — who are facing charges with solicitation of prostitution.
Brian Harris, chief deputy with the Harris County Precinct 5 Constable's Office, was taken into custody outside of a hotel on Wednesday on suspicion of the state jail felony count. As of the latest reports available, he was still in custody at the Montgomery County Jail.
The constable's office responded to news of his arrest by confirming that he had been relieved of his duties.
Constable Ted Heap told local reporters that he was "immediately" terminated, adding: "We hold our deputies to the highest standard."
In light of the latest sting operation, the Montgomery County Sheriff's Department released a statement confirming that authorities are "sending a message that we are not going to tolerate this activity in our community" while holding all perpetrators accountable.
"We will arrest and charge those who engage in this illicit act," the agency continued. "We will also continue to identify those who have been forced into trafficking by rescuing them from their situations and connecting them with services to help with their recovery."
The sting operation was conducted with assistance from local, state, and federal authorities as part of the Human Trafficking Rescue Alliance and Harris was reportedly arrested around 11 p.m. on Wednesday.
"Among the fourteen suspects arrested, one of the males was identified as Brian Harris, who is currently employed at Harris County Precinct 5 Constable's Office," the sheriff's department confirmed.
While police officers should be held to a higher standard given their responsibility for upholding the law, this case is just the latest in a string of similar arrests for the same crime. Earlier this month, a deputy police chief from Cartersville, Georgia, was arrested in Florida for soliciting a prostitute while he was in the are to attend a seminar conducted by the American Polygraph Association.
Authorities say Jason DiPrima contacted someone he believed to be a prostitute but was actually an undercover detective. The following day, he allegedly gave the detective $180 and a pack of alcoholic seltzer water in exchange for "full service" sex.
That arrest was also conducted as part of an undercover human trafficking operation.