Tucker Carlson Blasts Left For Using 'Disabled' People To Advance Leftist Causes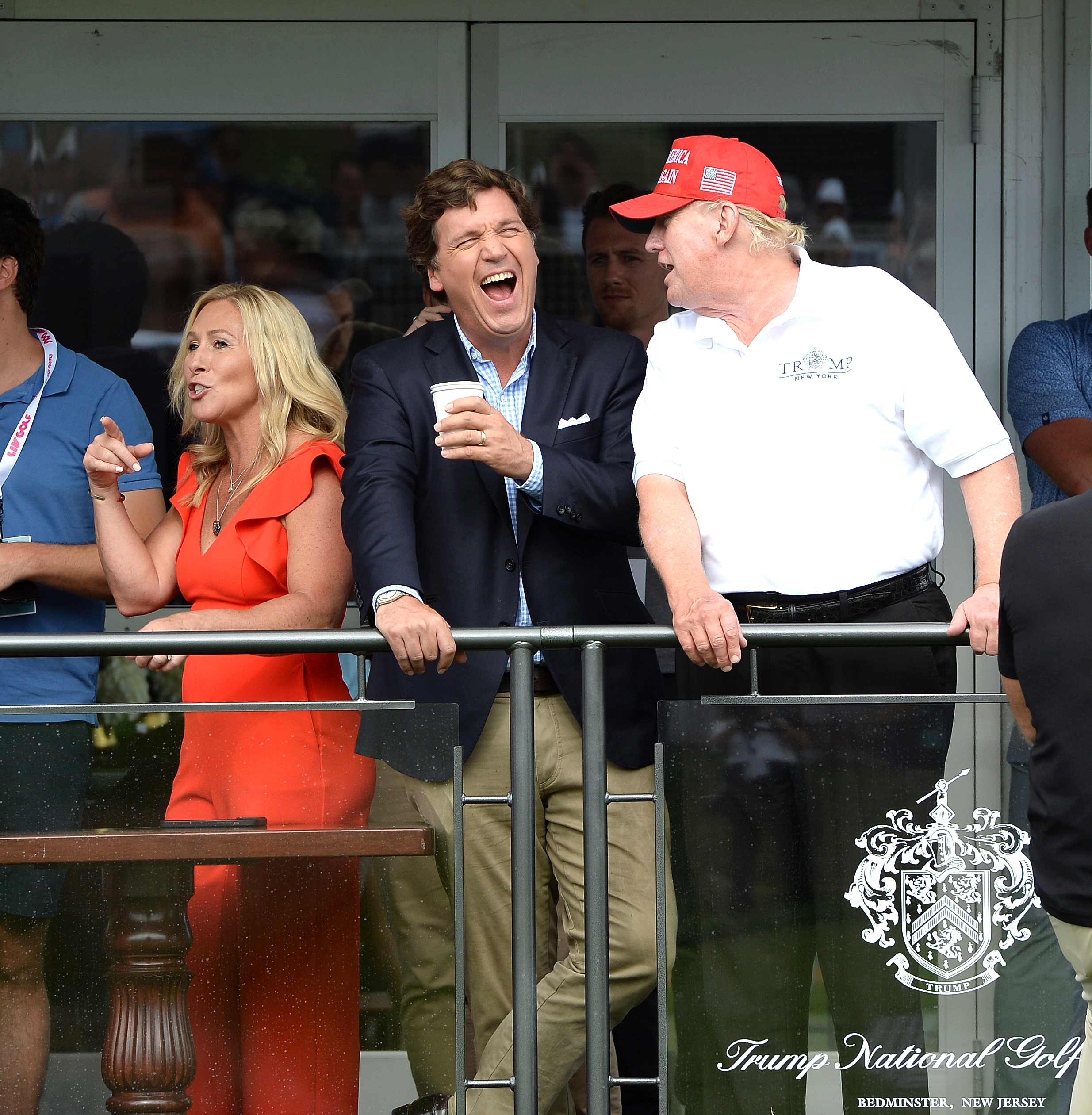 Like Freedom Press? Get news that you don't want to miss delivered directly to your inbox
With less than a month left until midterm elections, the U.S. Senate race in Pennsylvania is tightening amid concerns about the health of Democratic candidate John Fetterman.
After suffering a serious stroke, the state's current lieutenant governor has experienced obvious cognitive impairments and struggles to understand words or communicate coherently. Nevertheless, his liberal supporters and the Democratic Party, in general, continue to insist he would be the best choice to represent the state on Capitol Hill.
For his part, Fox News Channel personality Tucker Carlson sees the situation as just the latest evidence that Democrats — in conjunction with the mainstream media — are willing to exploit "incompetent" and "disabled" people in furtherance of a political agenda.
Describing Fetterman as "a trust fund kid" who "decided finally what to do with the rest of his life," Carlson noted that his congressional aspirations were derailed by a near-fatal health emergency in May.
"The problem is fate intervened, and he can no longer speak," the host added. "He had a bad stroke and we feel bad about that. Everyone does. Because of that stroke, he now needs electronic assistance in order to communicate with other people. He can't talk on his own."
Referencing a recent interview, Carlson said Fetterman exhibited "the definition of impairment" but did not elicit calls for him to drop out of the race and focus on his health.
"Others in the media scoffed at the idea that it was a problem at all," he said. "In fact, far from being a problem, it was an asset, because if the equity agenda means anything, it means that incompetent people ought to be in charge. That's equity."
Carlson extended his commentary to include another left-wing superstar: climate activist Greta Thunberg. He recalled reports that she "lost 22 pounds" at the age of 11 over her concerns about the environment and was later diagnosed with a range of emotional and developmental disorders.
"Very, very, sad, actually," he said. "But the people around Greta Thunberg and the people who used Greta Thunberg, didn't see it as sad at all. They saw it as an advantage for them, because Greta Thunberg could be used to accrue more power to them and you weren't allowed to say anything about it, because she was disabled."
Finally, he referenced President Joe Biden, noting that leftist pundits claim that anyone who is concerned that he is too old for the job is bigoted.
"But underneath all of this is the single most cynical political move in the history of this country," Carlson concluded. "That is elevating Joe Biden precisely because he is fading away — because he is demented."