Twitter Reinstates Rep. Greene's Personal Account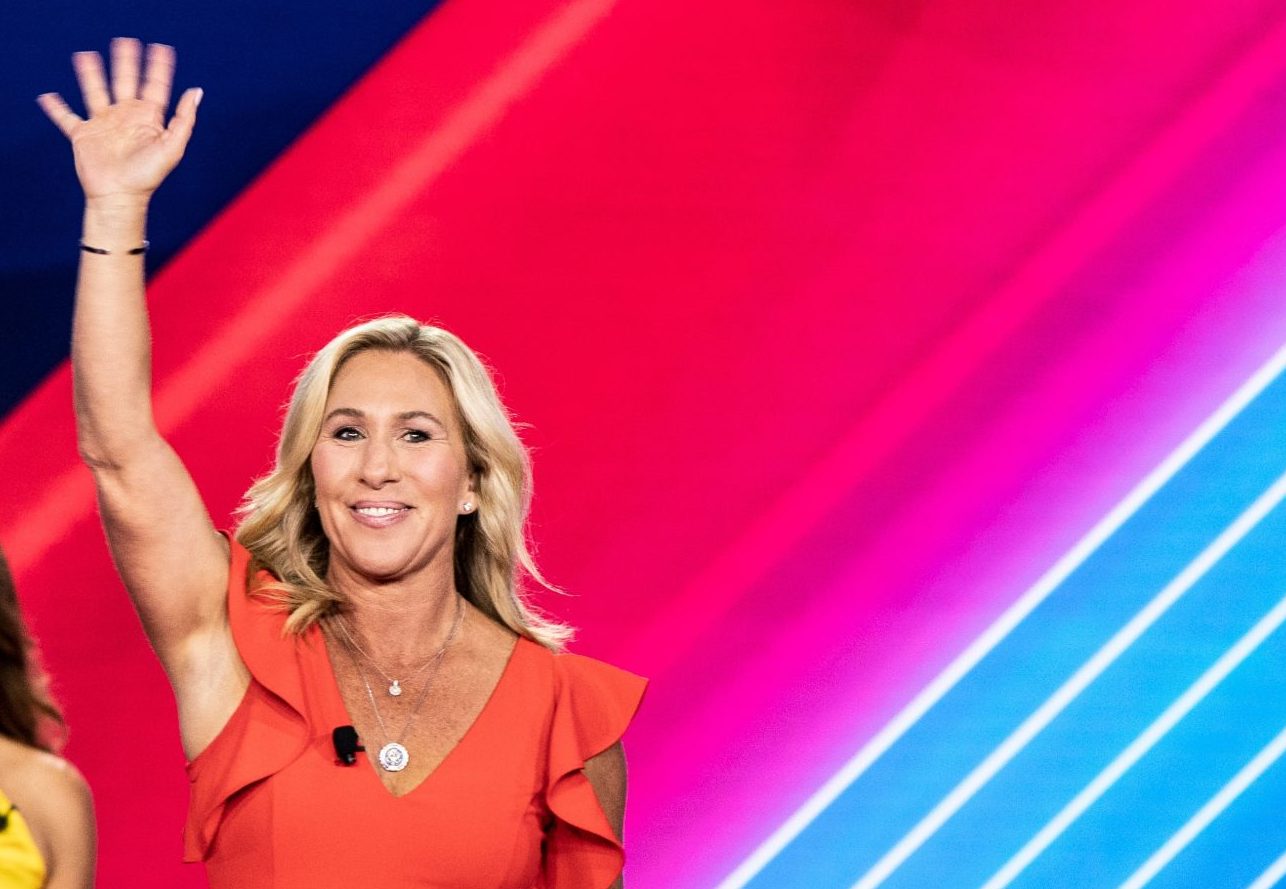 Like Freedom Press? Get news that you don't want to miss delivered directly to your inbox
Elon Musk made headlines last week by reinstating former President Donald Trump's Twitter account, which was suspended in the aftermath of the Jan. 6, 2021, riot on Capitol Hill.
The social media site's new owner has been busy restoring previously banned accounts as he pursues a self-styled mission to promote free speech on the platform.
Musk recently issued a statement outlining his vision for how objectionable content will be addressed, tweeting: "New Twitter policy is freedom of speech, but not freedom of reach. Negative/hate tweets will be max boosted & demonetized, so no ads or other revenue to Twitter."
In light of his efforts to reinstate accounts that had been suspended prior to his acquisition of the company, U.S. Rep. Marjorie Taylor Greene (R-GA) publicly called on him to restore her personal account.
Using her official government profile, she responded to a tweet announcing Trump's reinstatement on the platform.
"President Trump should have never been banned in the first place," she tweeted on Saturday. "Interesting it took a poll to decide to reinstate him. My personal account is still permanently banned for 'covid misinformation.' What does it take to reinstate my account? Freedom of speech matters."
Two days later, she used the same account to announce that her private profile was restored, calling on her supporters to "follow @mtgreenee for MTG unfiltered."
Musk signaled his desire to restore certain suspended accounts — including Trump's — long before he took control of the platform. He said that the decision to kick the former president off the site was "morally wrong and flat-out stupid" in an interview earlier this year.
Although Trump's profile is once again live and all of his prior tweets are available, he has repeatedly indicated that he has no desire to return to the site.
In addition to Greene and Trump, Musk has also restored several high-profile, mostly conservative accounts that had been banned due to controversial statements. Parody news site Babylon Bee recently regained access to its profile, as did outspoken social commentators Jordan Peterson and Andrew Tate.
In response to requests to reinstate conspiracy theorist Alex Jones, however, Musk seemed to dismiss the notion altogether.