Ana Navarro Accuses Ron DeSantis Of 'Gaming The System'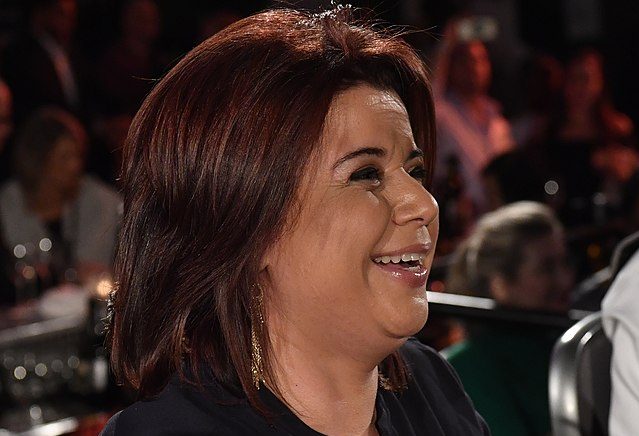 Like Freedom Press? Get news that you don't want to miss delivered directly to your inbox
Political commentator Ana Navarro has accused Florida Gov. Ron DeSantis (R) of "gaming the system" following his landslide reelection victory over Democrat challenger Charlie Crist, who she referred to as a "political corpse."
Navarro, who claims to be a Republican but has long since abandoned all conservative positions and has been known to support Democrats, attacked DeSantis and his victory during a CNN panel discussion on Thursday on the topic of the midterm election results.
"I told you he was going to win bigly," she said, referring to the Florida governor.
"But listen, Ron DeSantis barely won in 2018 by 35,00 votes, by the skin of his teeth against a black, progressive, little-known mayor from Tallahassee, Florida. Yesterday, he won by 20 percentage points. Why?" Navarro asked.
"Because he gamed the system," she claimed.
Navarro went on to assert that DeSantis had "turned Florida into an unlevel playing field" by changing election laws, "making it harder to vote by mail."
"They paraded a bunch of people — Black people that they arrested for voting fraud — and paraded them in front of national media," she added. "He created an election police."
Navarro also referred to Crist as a "political corpse" in an attempt to undermine DeSantis' massive victory.
"Who can blame them when you nominate a corpse?" she said. "I mean, yes, [DeSantis] won bigly, but he won against a corpse, a political corpse. And that's an insult to corpses."
However, not everyone agreed with Navarro's assessment, as even left-wing news outlets have acknowledged that the major victories of DeSantis and Sen. Marco Rubio (R-FL) had transformed Florida from a swing state to a solid red state.
DeSantis himself believes that his victory was not solely due to his opponent being a bad candidate, but instead due to the good policies he has implemented and fought for during his first term as governor.
Nonetheless, many saw Navarro's bizarre remarks as shockingly hypocritical, especially when considering how often she has attacked former President Donald Trump and his supporters for questioning the results of the 2020 presidential election.
Meanwhile, the DeSantis War Room responded to Navarro's remarks in a post on Twitter.
"This is deranged cope… Ana Navarro knows well why @RonDeSantisFL won, she just can't admit it on CNN. She probably voted for him," the rapid response team for DeSantis wrote.