Analyst Sues FBI After Being Targeted For Jan. 6 Views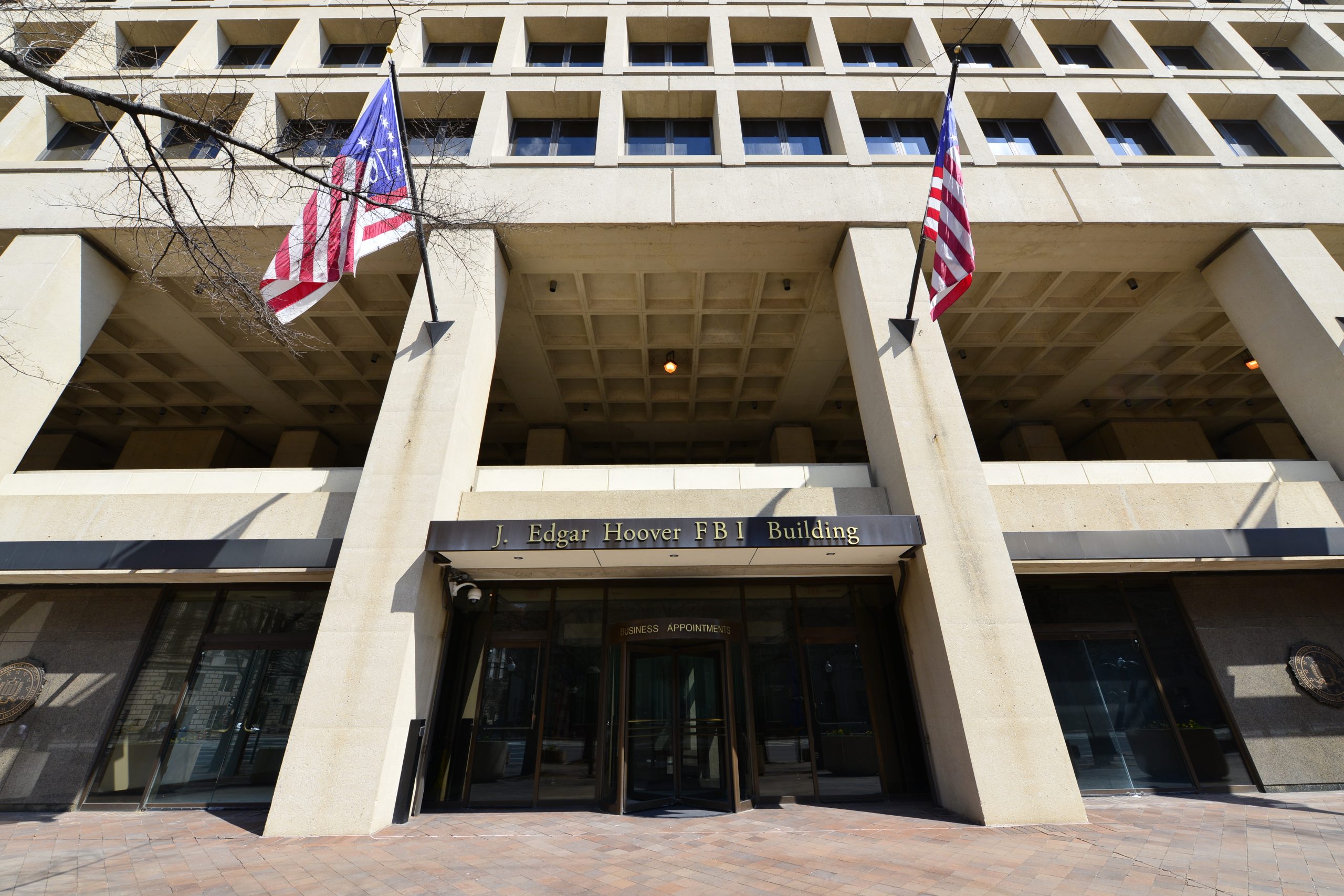 Like Freedom Press? Get news that you don't want to miss delivered directly to your inbox
Conservative and non-partisan watchdog organization Judicial Watch filed a lawsuit in a South Carolina federal court on Thursday against the FBI for disciplining an agency analyst for holding "conspiratorial views" allegedly supporting the Jan. 6 Capitol unrest.
FBI analyst Marcus Allen is a veteran and recipient of the Navy and Marine Corps Commendation Medal. He was designated in 2004 as the Marine Corps Intelligence Activity Runner-Up for Intelligence NCO of the year.
Since joining the FBI in 2015, he has provided analytical support to the Charlotte Field Office Joint Terrorism Task Force, where he was named Employee of the Year in 2019. In addition, he has consistently received performance evaluations with "Exceeds Fully Successful" ratings.
Allen was notified in Jan. that the FBI was suspending his security clearance due to an internal investigation into his alleged support of rioters on Jan. 6, 2021. 
The agency claimed that Allen had "espoused conspiratorial views and promoted unreliable information." The official letter sent to Allen said: "These allegations raise sufficient concerns about your allegiance to the United States and your judgment to warrant a suspension of your clearance pending further investigation."
A month later, the FBI placed Allen on administrative leave without pay based on the suspension of his security clearance.
Judicial Watch became interested in Allen's situation as part of its investigation into the Biden administration's efforts to root out personnel from the federal government who hold conservative political views.
In the press statement accompanying the filing of the lawsuit, Judicial Watch quoted Rep. Jim Jordan (R-OH), who recently said: "Multiple whistleblowers have called it a 'purge' of FBI employees holding conservative views."
FBI Director Christopher Wray is named as the defendant in the case. The complaint argues that Wray is violating Allen's First Amendment rights by arbitrarily imposing unwarranted discipline on him and causing him financial damages.
The lawsuit alleges that Allen was not "involved in the events of Jan. 6 and did not support them in any material way." It argues that the FBI has not made any claims to the contrary and relies on Allen's "years of exemplary military and law enforcement service" as evidence of his allegiance to the United States and the Constitution.