AOC And Gaetz Team Up To Lead Bipartisan Group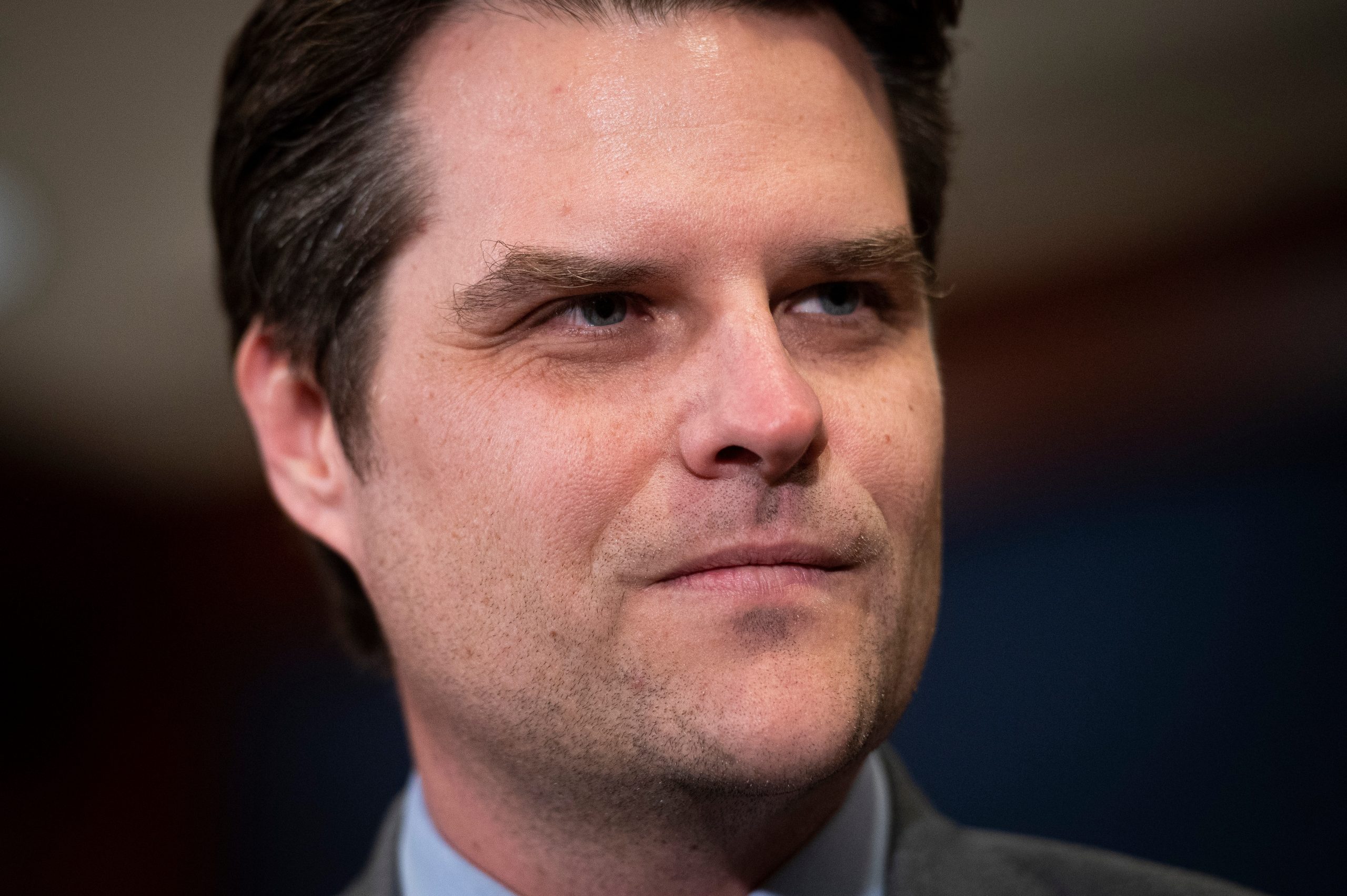 Like Freedom Press? Get news that you don't want to miss delivered directly to your inbox
Reps. Alexandria Ocasio-Cortez (D-NY) and Matt Gaetz (R-FL), two members of Congress who are typically on opposite sides of every issue, have teamed up to lead a bipartisan group of congressional lawmakers to ban members of Congress from owning and trading individual stocks.
The move is part of an effort to stop the rampant insider trading in Congress, which has prompted anger from average Americans.
The bipartisan group pushing for the legislation includes Reps. Gaetz, Ocasio-Cortez, Brian Fitzpatrick (R-PA) and Raja Krishnamoorthi (D-IL).
Under the Bipartisan Restoring Faith in Government Act, individuals barred from making financial investments in the stock market include members of Congress, their spouses and any dependents. However, the legislation does not prohibit lawmakers and their families from investing in Treasury bonds, investment funds or contributions to the government's retirement plan.
This bill is just the latest in a long line of legislation proposed to address the issue in recent years.
"The fact that members of the Progressive Caucus, the Freedom Caucus, and the Bipartisan Problem Solvers Caucus, reflecting the entirety of the political spectrum, can find common ground on key issues like this should send a powerful message to America," Fitzpatrick said regarding the bill. "We must move forward on issues that unite us, including our firm belief that trust in government must be restored, and that members of Congress, including their dependents, must be prohibited from trading in stocks while they are serving in Congress and have access to sensitive, inside information. This is basic common sense and basic Integrity 101."
Ocasio-Cortez spoke out about the bill, arguing that allowing lawmakers to trade stock when they have insider knowledge of legislation affecting these companies "erodes the public's trust in government."
"The ability to individually trade stock erodes the public's trust in government," she said. "When Members have access to classified information, we should not be trading in the stock market on it. It's really that simple."
Gaetz also blasted lawmakers for insider trading, noting that "the Swamp" prioritizes their financial gains from the stock market over the American people.
"Members of Congress are spending their time trading futures instead of securing the future of our fellow Americans," he said. "We cannot allow the Swamp to prioritize investing in stocks over investing in our country."
The Bipartisan Restoring Faith in Government Act would give lawmakers 90 days to sell their stock holdings, and would require lawmakers to receive permission from House ethics officers for any blind trust.
The bill is likely to face significant opposition in Congress from both sides of the aisle, as lawmakers have a lot of money tied up in the stock market. The STOCK Act of 2012 currently allows lawmakers to buy and sell stocks as long as they report each transaction and avoid using insider knowledge.