Pelosi Faces Backlash After Calling China 'One Of The Freest Societies In The World'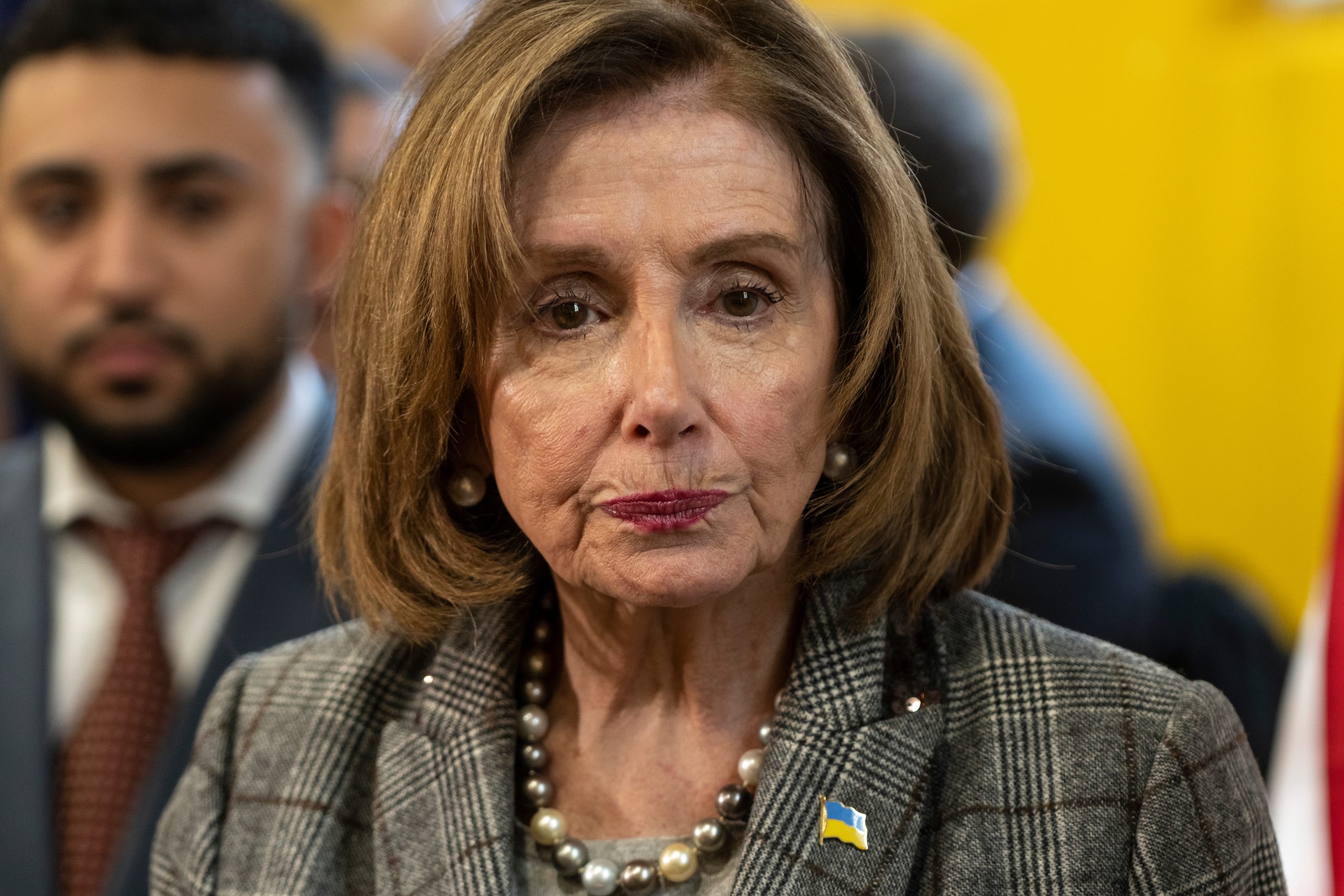 Like Freedom Press? Get news that you don't want to miss delivered directly to your inbox
Speaker of the House Nancy Pelosi (D-CA) was blasted on social media after she claimed that communist China was "one of the freest societies in the world" during an NBC News interview following her visit to Taiwan.
Pelosi's visit to the island nation — which China claims as part of its territory — triggered days of intense Chinese military drills encircling Taiwan, as well as threats against Pelosi herself from hostile actors within the communist country.
"We still support the One China policy. We go there to acknowledge the status quo is what our policy is. There was nothing disruptive about that," the California Democrat said in her interview. "It was only about saying China is one of the freest societies in the world."
Critics immediately took to social media to call Pelosi out for her blatantly false statement regarding freedom in China, a country that currently operates concentration camps.
"Pelosi thinks that the Communist Dictatorship in China is 'one of the freest societies in the world,' which may explain why the Democrats are now emulating the same authoritarian tactics here at home, that the Chinese Communist Party uses against their political opposition!" tweeted Donald Trump Jr.
"Unbelievable. Scary. Idiotic," Sen. Ted Cruz (R-TX) responded.
"Very embarrassing. She had to have meant Taiwan— all the difference in the world," claimed Hudson Institute Senior Fellow Rebeccah Heinrichs.
"China is currently locking religious minorities in mass internment camps and committing genocide against them. But Speaker Pelosi believes they are one of the freest societies in the world? This is #CCP propaganda," wrote Rep. Vicky Hartzler (R-MO).
"Disturbing to see anyone, let alone an elected official, repeat Chinese Communist Party talking points. It's almost like she is compromised," replied former Trump White House adviser Steven Cheung.
Pelosi's deputy chief of staff Drew Hammill took to Twitter to attempt to do damage control for his boss, responding to the clip by saying that she misspoke and meant to say, "Taiwan."
"The Speaker is referencing Taiwan," Hammill tweeted. "The Speaker's record of speaking out against the Chinese Communist Party for 35 years in the Congress is unsurpassed."
Pelosi's trip to Taiwan came despite threats from Chinese government and military officials, including a tweet from a Chinese propagandist at a state-run news organization who essentially stated that the communist country should shoot down the House Speaker's plane.