White House Defends Biden's Use Of Reporter Question Cheat Sheet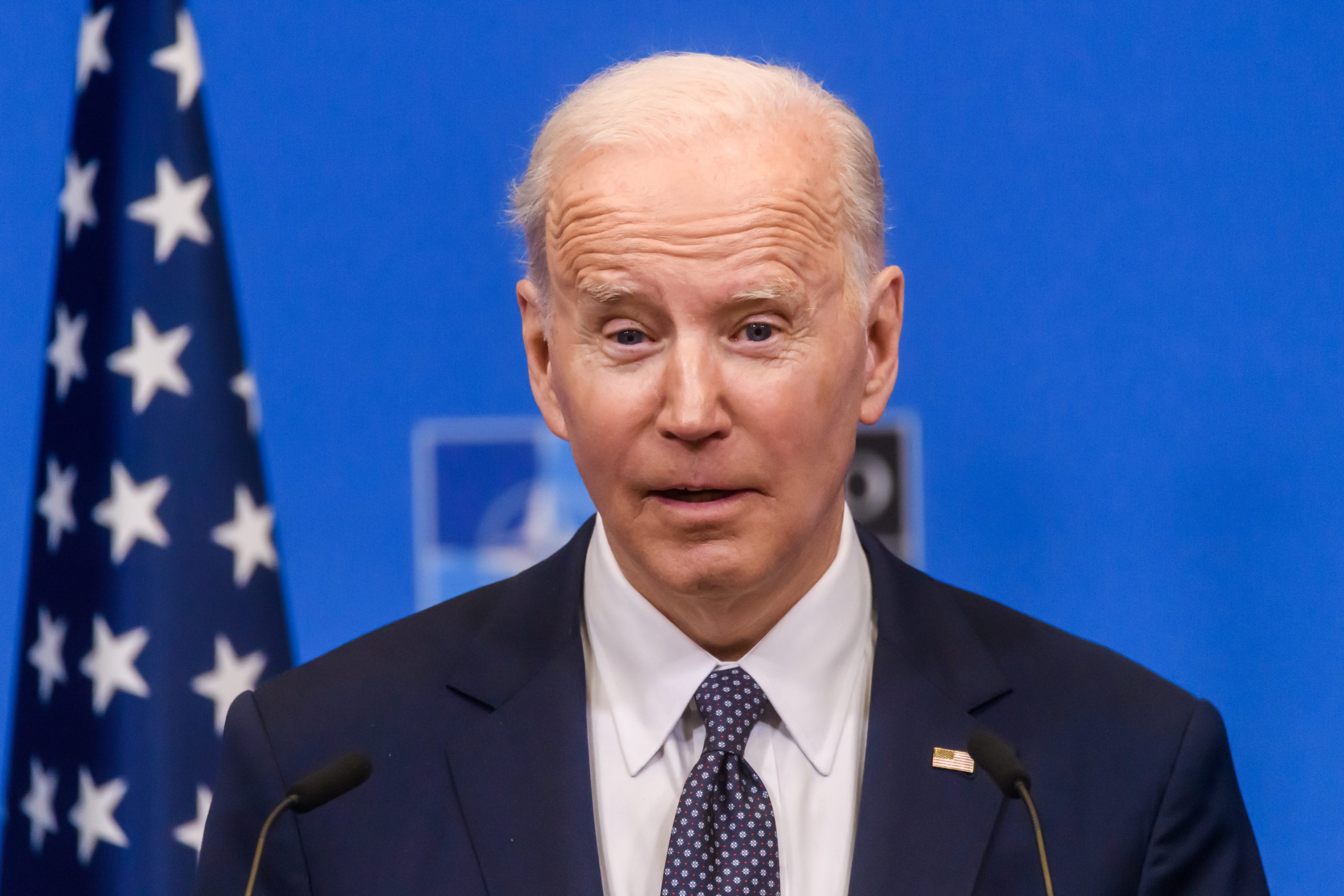 Like Freedom Press? Get news that you don't want to miss delivered directly to your inbox
The White House claimed on Thursday it is "entirely normal" for a president to be handed anticipated questions prior to the commencement of a press conference.
Breitbart News shared a photograph of a piece of paper that Biden was seen holding on Wednesday. It read "Question #1," at the top, included a guide on how to pronounce a reporter's name, and also showed what outlet she belongs to.
The New York Post reported that the paper, which highlighted a question from Los Angeles Times reporter Courtney Subramanian, read, "How are YOU squaring YOUR domestic priorities — like reshoring semiconductors manufacturing — with alliance-based foreign policy?"
Upon being asked about Biden's suspicious piece of paper, White House press secretary Karine Jean-Pierre told reporters that "It's entirely normal for a president to be briefed on reporters who will be asking questions at a press conference and issues we expect they might ask about."
This does not mark the first time that Biden has been caught utilizing a 'cheat sheet' to help him navigate press conferences and other events. A leaked paper from June of last year provided instructions for Biden to "take YOUR seat" and to limit his planned comments to just "2 minutes."
It gave instructions for the end of the planned event, writing that once reporters leave, "YOU ask Liz Shuler, President, AFL-CIO, a question." It then writes, "YOU thank participants" and "YOU depart."
This occurred around the same time when Biden backtracked on previous remarks he made calling for Russian President Vladimir Putin to be ousted from his position due to Russia's war with Ukraine.
"The so-called clean-up campaign, he has told advisers, undermines him and smothers the authenticity that fueled his rise. Worse, it feeds a Republican talking point that he's not fully in command," NBC News reported at the time.
Another cheat sheet, which Breitbart covered in March 2021, revealed a massive list of reporters, along with numbers written alongside several headshots.
Journalists listed included Justin Sink of Bloomberg, Zeke Miller from the Associated Press, and Ken Thomas of the Wall Street Journal, all of whom Biden picked for questions during the press conference, according to the outlet.
Breitbart reported that during that press conference, Biden referred to Washington Post reporter reporter Seung Min Kim as "Miss Kim," and ABC News reporter Cecilia Vega as just "Cecilia."