Democrats Allowing Prostitution Outside Catholic School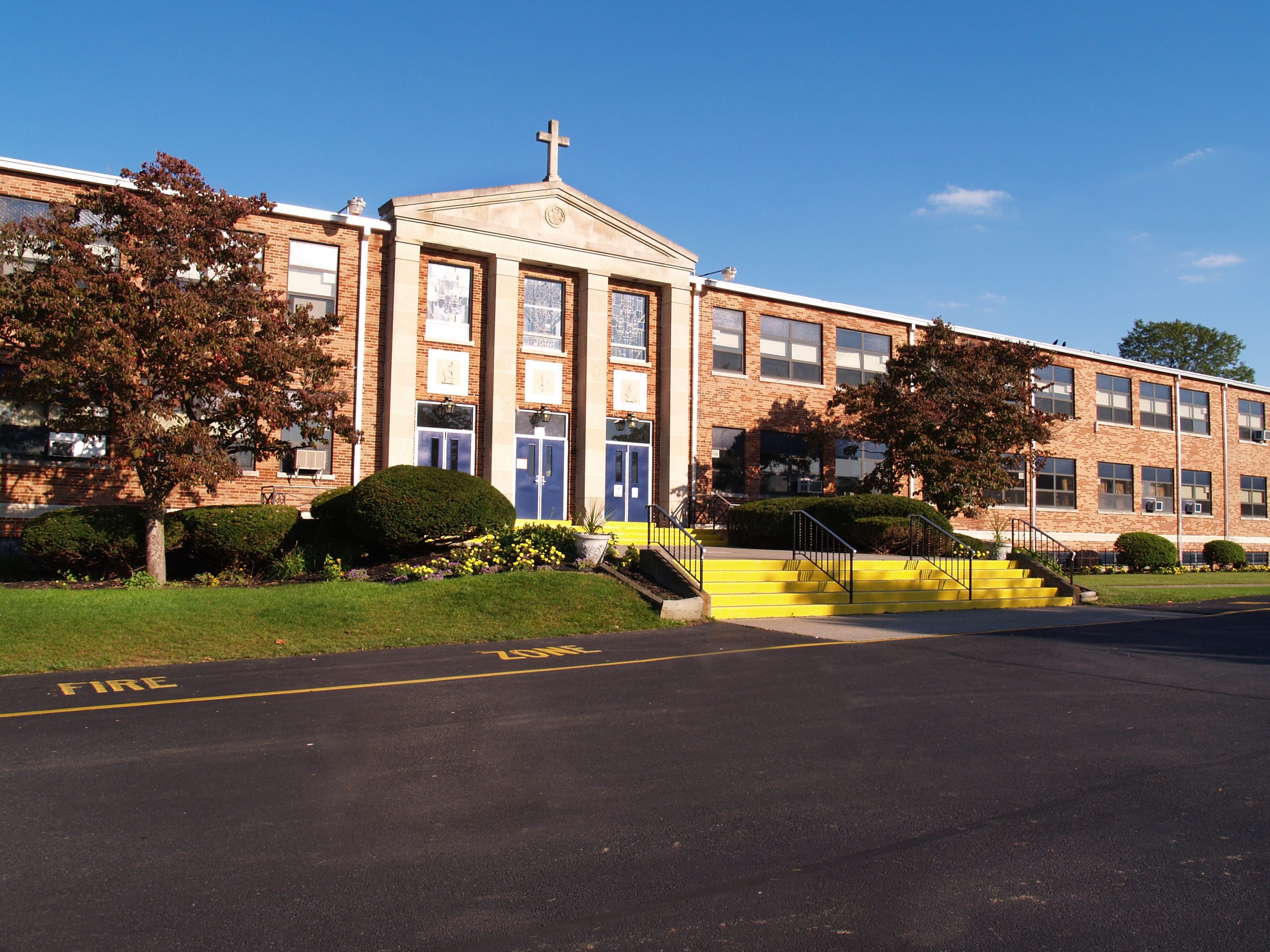 Like Freedom Press? Get news that you don't want to miss delivered directly to your inbox
Parents are outraged after discovering that prostitutes have been soliciting right outside a California elementary school — and a law passed by California Democrats has made it nearly impossible for law enforcement to crack down on the abhorrent activity.
Local news outlet KGO-TV conducted an investigation into the matter, revealing footage of prostitutes wearing minimal clothing and stiletto heels walking the streets near St. Anthony's elementary school in East Oakland, California, to sell themselves in the middle of the day in full view of students.
The San Francisco-based news station reported: "The I-Team captured videos along E. 15th Street outside the school gate on four different dates over the past couple weeks showing young women wearing barely any clothing walking along the school sidewalk, the street corners, or directly across from the school. All of the videos were captured as children were being dropped off or walked into school."
Rosa Vargas, a concerned parent, told KGO-TV that she sees prostitutes outside of the Catholic school "every day, during all periods of the day."
She also revealed that the prostitutes are 'working' so close to the elementary school that they were recently seen "blocking the entrance of the parking structure" of the school.
"My daughter asked if I liked what the girl was wearing," Vargas said. "I told her don't turn around, don't look. It's not OK."
Vargas went on to reveal that she has seen pimps near the school as well, saying: "They've followed me a couple times."
Oakland City Councilman Noel Gallo also spoke about the matter, stating that he has been receiving complaints about the prostitutes every week.
"I get the call saying, 'Mr. Gallo I can't get into my home because the pimp is blocking my driveway.' It's constant," Gallo said.
The councilman reported that he had seen up to 20 barely-dressed women walking up and down the street engaging in prostitution — some of whom appeared to be as young as 15 years old.
Some of the women may be victims of human trafficking, according to city officials.
It has been suggested that recent construction along a busy highway has prompted the prostitutes to move their 'business' to residential neighborhoods.
The school has requested additional police patrols in the area.
St. Anthony's pastor Ghebriel Woldai has argued that it is "not enough," stating that police "promised us they will do more presence here."
According to the pastor, they have been requesting additional patrols from the Oakland Police Department for years, but they have done nothing.
Referencing California's Safer Streets for All Act, Rodney Pierre-Antoine — who oversees seven Catholic elementary schools, including St. Anthony's — argued that the hands of the police "are somewhat handcuffed."
The legislation, Senate Bill 357, describes existing law before stating that most of it is now repealed.
"Existing law prohibits soliciting or engaging in an act of prostitution, as specified," it explains. "Existing law also prohibits loitering in a public place with the intent to commit prostitution, as defined, or directing, supervising, recruiting, or aiding a person who is loitering with the intent to commit prostitution, or collecting or receiving all or part of the proceeds of an act of prostitution. Under existing law, a violation of any of these provisions is a misdemeanor."
"This bill would repeal those provisions related to loitering with the intent to commit prostitution and would make other conforming changes," the bill continues.
Fatima Shabazz — a proponent of prostitution who works for an organization of current and former prostitutes, organizers and allies — claimed that the Democrats' bill "repeals a Jim Crow law that criminalized black and trans people in public spaces."
The bill, which was signed into law by California Gov. Gavin Newsom (D) in July, went into effect on January 1.
Meanwhile, police officers have stated that this law is now prohibiting them from rescuing women that are victims of human trafficking.
The Democrat who introduced the bill, California State Sen. Scott Wiener, has defended the law — claiming that previous laws had somehow disproportionately affected black and brown women, as well as so-called "transgender" women.
"It allowed police officers to arrest a person, not based on what they did, but based solely on how a person looks," he claimed. "So an officer could arrest someone because they were wearing tight clothing, high heels, and extra lipstick."
Wiener's office released a statement, which argued that "This criminal provision — arrests for which are based on an officer's subjective perception of whether a person is 'acting like' or 'looks like' they intend to" engage in prostitution "results in the disproportionate criminalization of trans, black and brown women, and perpetuates violence toward" prostitutes.
The Democrat state senator did note that the footage of prostitutes outside of the Catholic school "is very troubling," noting that he does not want prostitution and solicitation to happen "by schools, it's not acceptable for the children and the neighbors."
However, he claimed that police were lying about the new law handcuffing their ability to interfere in the acts being committed outside of the school, saying that they were "dead wrong" and utilizing a "copout."
He went on to advise that officers arrest the pimps and johns while refusing to hold the prostitutes accountable for their abhorrent actions, claiming that the arrests would somehow fix the problem.
Oakland officials have vowed to increase police patrols and install new cameras following the shocking report.