Donald Trump Makes Huge Announcement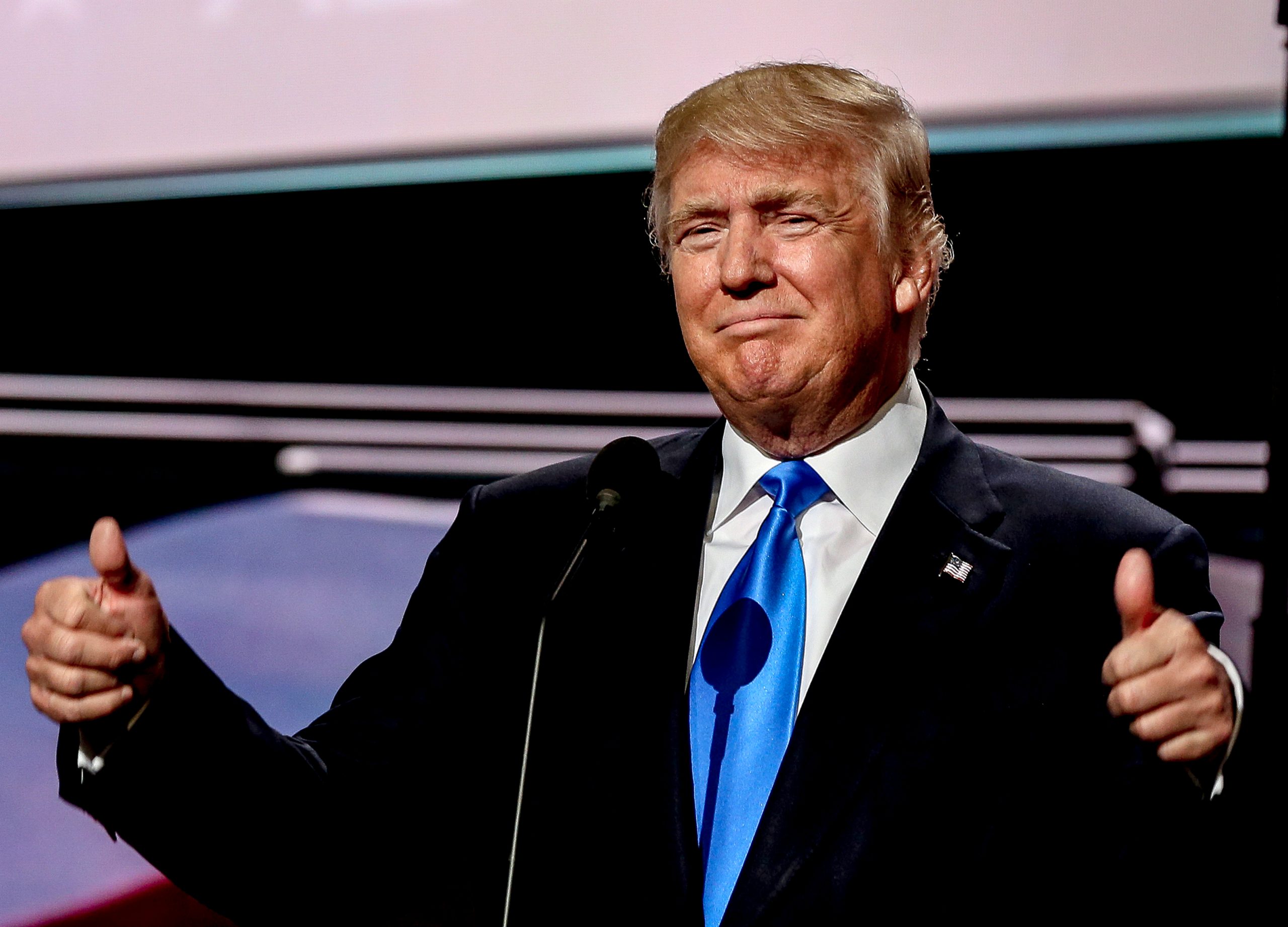 Like Freedom Press? Get news that you don't want to miss delivered directly to your inbox
Speaking from his home at Mar-a-Lago in Palm Beach, Florida, former President Donald Trump announced that he had made his decision about whether he was going to run for a second term in the White House.
The former president spoke before a group of family, friends and supporters telling them — and the world — that he had decided to run for reelection.
"My fellow citizens, America's comeback starts right now," Trump began his speech.
He went on to talk about his accomplishments while in office, discussing the border, the economy and foreign policy.
"Two years ago, when I left office, the United States stood ready for its golden age," Trump said. "The world was at peace, America was prospering, and our country was on track for an amazing future— because I made big promises to the American people and, unlike other Presidents, I kept my promises."
The former president also lambasted the current administration, calling out President Joe Biden for his failed leadership. He condemned Biden for taking all of the progress from the Trump administration and destroying it — arguing that Biden has turned the US into a "failing nation."
"It does not have to be this way," Trump said.
He then officially announced his decision to run for president in 2024.
"In order to make America great and glorious again, I tonight am announcing my candidacy for president of the United States," he said.
Trump continued his speech by celebrating the movement that he had started and promising to continue that movement by fighting for America.
"What we have built together over the past six years is the greatest movement in history because it is not about politics, it's about our love for this great country — America — and we're not gonna let it fail," he said.
"I am running because I believe the world has not yet seen the true glory of what this nation can be," Trump added. "We have not reached that pinnacle, believe it or not. In fact, we can go very far. We're gonna have to go far, but first we have to get out of this ditch. And once we're out, you'll see things that nobody imagined for any country. It's called the United States of America, and it's an incredible place."
"We are Americans, and we do not have to endure what has taken place in Washington, D.C," the former president continued. "This is our country, our government."
Trump also vowed that he "will fight like no one has ever fought before," adding: "We will defeat the radical left Democrats that are trying to destroy our country from within. And likewise, protect us all."
Later in his speech, Trump continued to attack his potential 2024 opponent.
"Joe Biden is the face of left-wing failure and Washington corruption," he said.
"As the Biden administration has done very, very openly and bravely, because I can't imagine saying 'let's put America last,' I think it takes courage," Trump later quipped. "We will again put America first."
It was clear even before Trump's speech that he was planning to announce a run for president, as he had already filed official forms with the Federal Election Commission (FEC), which were beginning to go viral on Twitter just prior to his speech.