Florida Charges Woman With Felony Election Fraud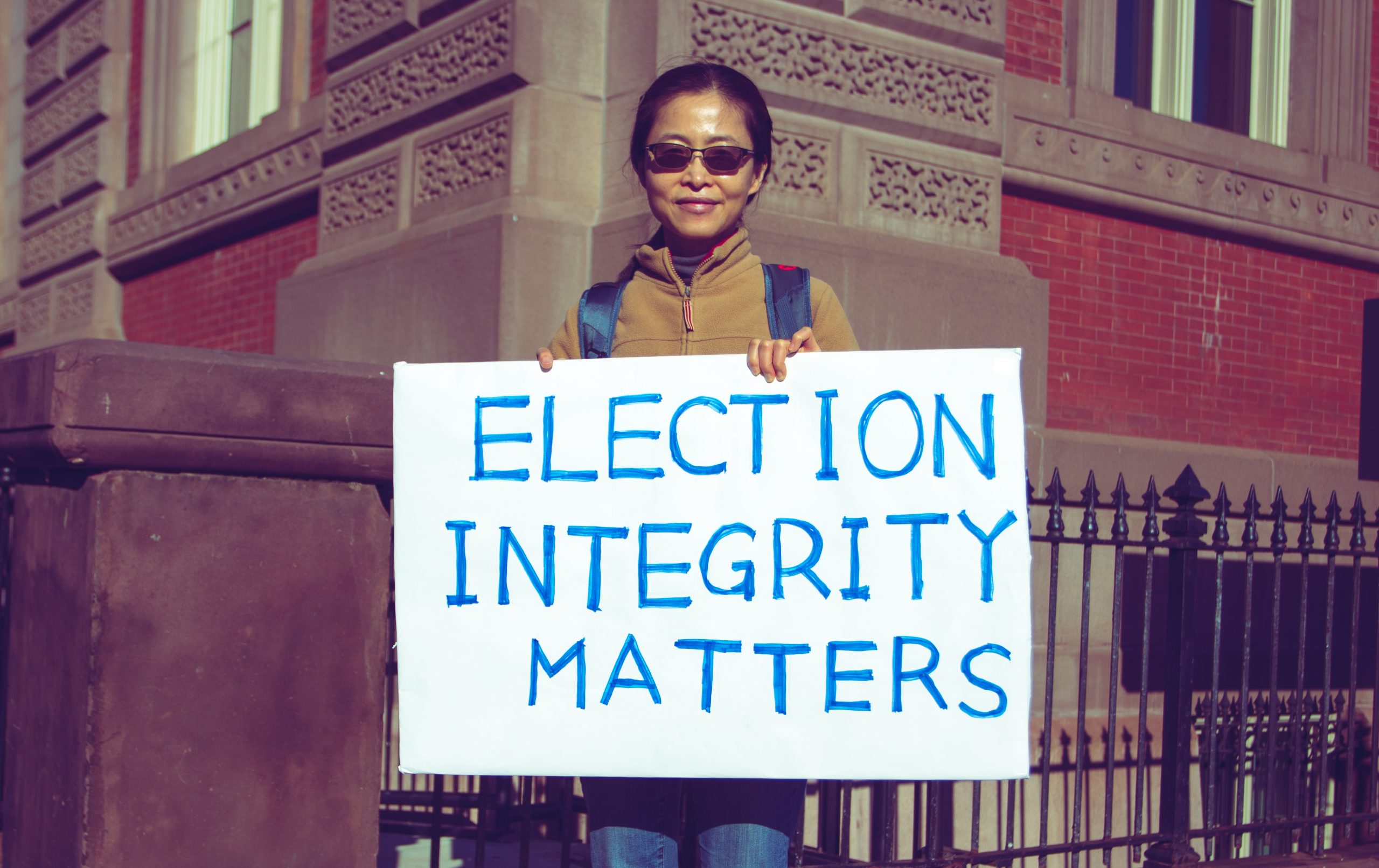 Like Freedom Press? Get news that you don't want to miss delivered directly to your inbox
Florida's new election crimes unit announced the felony arrest of a woman charged with election fraud just days ahead of the critical midterm elections. The Florida Department of Law Enforcement (FDLE) announced on Friday that Cheryl Ann Leslie, 55, of Loxahatchee allegedly voted in Florida and Alaska in the 2020 state and federal primary elections.
Leslie, who works in the healthcare industry, is a registered Democrat.
The FDLE issued a press release stating the Election Crimes Unit arrested Leslie on two third-degree felony charges. The investigation was assisted by the Florida Secretary of State's Office of Election Crimes and Security.
Leslie's vote in the Alaska election was allegedly submitted by absentee ballot. She voted in person in Florida during the early voting period in Palm Beach County.
The defendant told Florida investigators that her work required extensive travel between several states in 2020. She currently works at a senior care facility in Loxahatchee.
FDLE said its investigation revealed Leslie had engaged in double voting for years. She also voted in Alaska and Florida in the same election cycles in 2014, 2016, and 2018. The suspicious activity was first detected by the Secretary of State's Office of Election Crimes and Security, which referred the matter to the new Election Crimes Unit of FDLE.
After her arrest, Leslie was booked into the Palm Beach County Jail. Her bail was set at $1,000.
Florida Secretary of State Cord Byrd issued a statement that said the "arrest is yet another confirmation to every eligible Florida voter that the Department of State and FDLE are working together to ensure the integrity of their vote and Florida's elections process."
When the legislation to create the Election Crimes Unit was introduced in 2021, Gov. Ron DeSantis (R) said that the new unit will "enforce election violations, combat voter fraud, and make sure violators are held accountable." He added that he believed the existence of the new unit would help discourage "improper conduct in the first place."
When he signed the bill into law in April, the governor added that Florida has become a national leader in election security, despite what people believed about the state after the 2000 presidential election.
DeSantis noted that under his leadership, the state has also stopped ballot harvesting and ended the use of drop boxes.
After next week's national midterm elections, Republicans from around the country and in Washington, D.C., will hopefully follow Florida's lead in promoting greater election security.