Rochelle Walensky Fighting New Bill Providing Oversight To CDC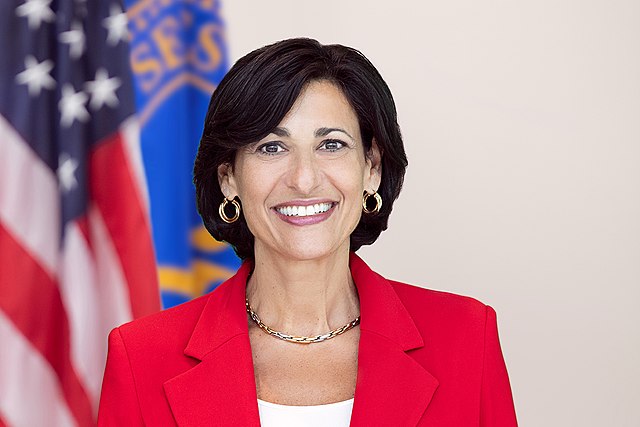 Like Freedom Press? Get news that you don't want to miss delivered directly to your inbox
Director of the Centers for Disease Control and Prevention (CDC) Rochelle Walensky has spoken out against increased oversight over the CDC, while also advocating for increasing the agency's surveillance powers.
The oversight Walensky is opposing comes from the PREVENT Pandemics Act, a bipartisan bill that may pass during the lame-duck session this month.
Sen. Richard Burr (R-NC) made it clear that he does not care about the CDC director's feelings on the issue, responding to her comments by stating: "Tough sh—."
Walensky is lobbying Congress to make changes to the legislation, specifically taking issue with a provision that would require Senate confirmation for future CDC directors. If the bill passes, the provision would first impact her successor.
"One could imagine, especially with the politicization of CDC at the time, that that could have taken a really long time," Walensky told Roll Call.
Burr, the ranking member of the Senate Health, Education, Labor and Pensions Committee, responded to the CDC director's concerns by noting that the agency is in desperate need of reform.
"Tough sh—," the Republican senator replied. "We desperately need to reform CDC … This is minor compared to what we should do."
Meanwhile, throughout the pandemic, the CDC displayed a significant amount of incompetence — from constantly changing guidance to sheer hypocrisy — which critics argue demonstrates the need for serious reform.
Republicans aren't the only ones who support the reform, as Sen. Patty Murray (D-WA) — chairwoman of the committee — has also defended the provision.
"The provision requiring the CDC director be Senate confirmed would not apply to the current CDC director — and going forward, it would simply treat CDC director the same as other key positions at the department, which are all Senate confirmed already," a representative for the Democrat senator told Roll Call.
While Walensky is apparently opposed to increased oversight over her agency, she is completely in favor of increasing their power — specifically their ability to surveil and collect data.
Despite the fact that the Biden administration has repeatedly renewed the COVID-19 public health emergency, it will expire at some point. According to Roll Call, when that happens, "the CDC can continue to ask for state data on surveillance, testing, hospitalizations and deaths for a period of time after the emergency — but it does not have the authority to do that forever."
Therefore, Walensky wants Congress to broaden the agency's data-collection powers officially, claiming that their interest in doing so is part of an effort to inform the public about health emergencies.
"If we don't get surveillance data, testing data, at the pace that we have been getting it, at the transparency that we've been getting, we may not be able to report on those sorts of things," the CDC director said, referring to the community impact of COVID.