Breaking: Independent Journalist Choked, Assaulted At Beto O'Rourke Rally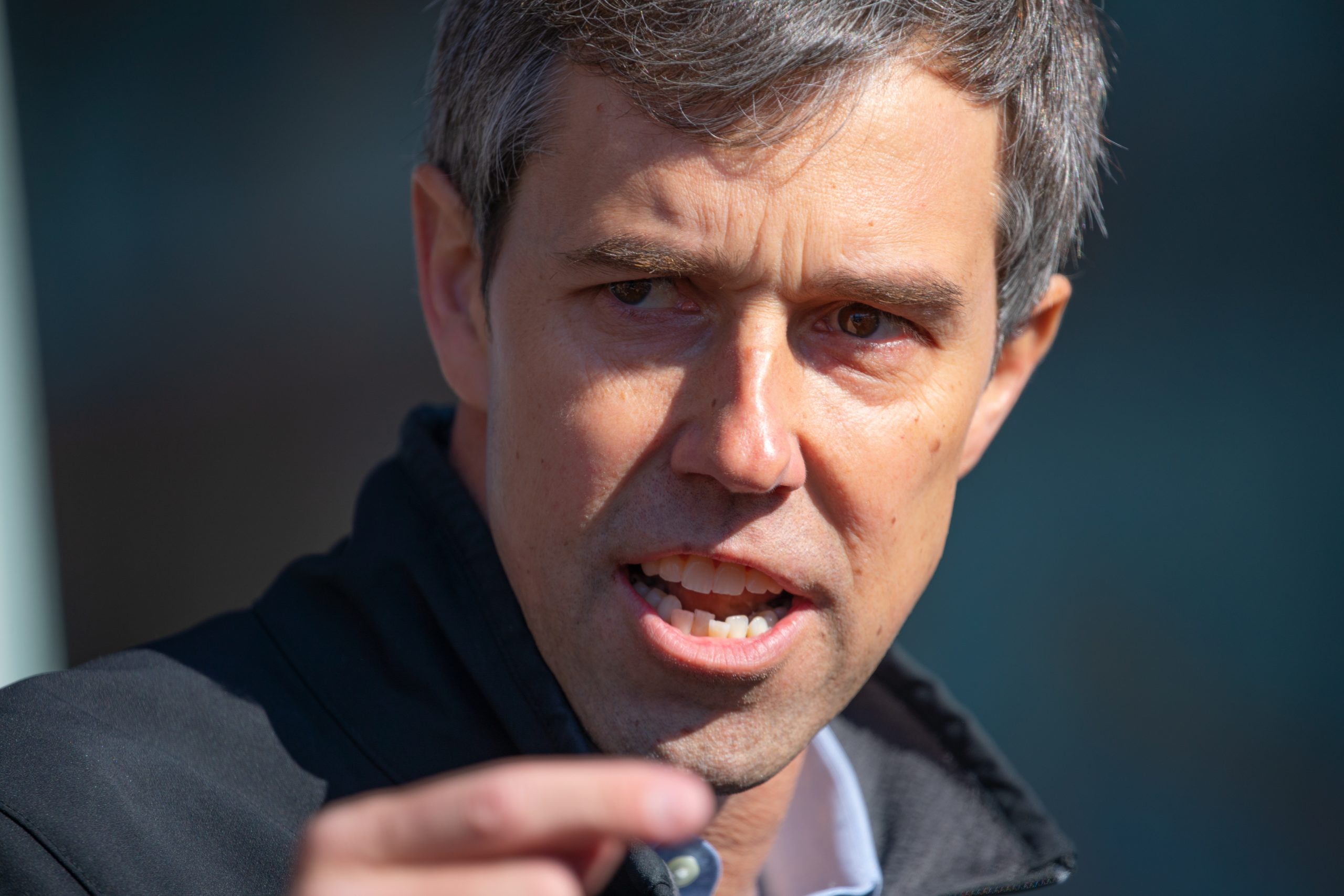 Like Freedom Press? Get news that you don't want to miss delivered directly to your inbox
Independent journalist Tayler Hansen was reportedly choked and dragged out of the crowd — over the top of a woman in a wheelchair — at a rally for Texas gubernatorial candidate Robert Francis "Beto" O'Rourke.
In what appeared to be an unprovoked attack, Hansen was grabbed by O'Rourke's supporters after he asked the candidate a simple question about transgender surgery for minors. He was choked, then dragged over a woman bound to a wheelchair from the crowd and out of the venue.
The journalist, who has become famous in conservative circles for going undercover to infiltrate so-called "child-friendly drag shows," revealed the details of his attack in a Twitter thread late Thursday evening.
"Today I confronted @BetoORourke at a rally in Dallas— I asked him if he would 'Disavow surgery for trans kids'. In response, I was choked by his supporters and thrown to the ground. They pulled me backward over someone in a wheel chair," Hansen tweeted, sharing two videos of the attack.
Rather than denouncing the attack, O'Rourke appeared to blame Hansen for the attack — calling the journalist an "a—hole."
"In response to me being thrown on the ground Beto called me an 'a—hole' and completely ignored the fact that his supporters were the ones who dragged me over the woman in a wheelchair," he wrote in a second tweet.
Apparently, an O'Rourke supporter initially shared a video that they had recorded of the incident to Twitter — but soon deleted the post upon realizing that it reflected negatively upon the leftist attackers.
"Another one of Beto's supporters recorded me being choked and thrown down. He immediately removed it from Twitter when he realized that it didn't make them look like the good guys," Hansen wrote in a third tweet, sharing a screen-capture of the video and a screenshot of the page after it had been deleted.
The O'Rourke supporter has since reuploaded the video and attempted to spin the attack, saying Hansen was a "Beto heckler" who was being "crowd-surfed" out of the event.
"The original poster who said I was 'slammed' reuploaded the video and is now describing the attack as me being 'crowd-surfed'. He even goes as far as to say a woman tried to help me up when that clearly isn't what was happening," Hansen wrote, sharing the tweet.
Hansen also stated in a tweet that he would be "filing a police report with Dallas PD for assault."
The journalist concluded his tweet thread by noting that his "mic was broken when I was slammed in the hallway while being dragged out by a Beto Supporter."
This is not the first time a reporter was attacked at a Beto O'Rourke rally.
While using her phone to film an exchange between O'Rourke and a constituent at a Dallas, Texas, town hall in March, a campaign staffer for the Democrat candidate tried to pry BlazeTV host Sara Gonzales' phone out of her hands. She was then "manhandled" and shoved by an officer with the Dallas Police Department, causing her to almost fall down a set of stairs.
Gonzales noted that the officer didn't give her any directive before getting physical. She has filed a police report and a request for bodycam footage.