Man Murders Teenager — Claims He Was In 'Republican Extremist Group'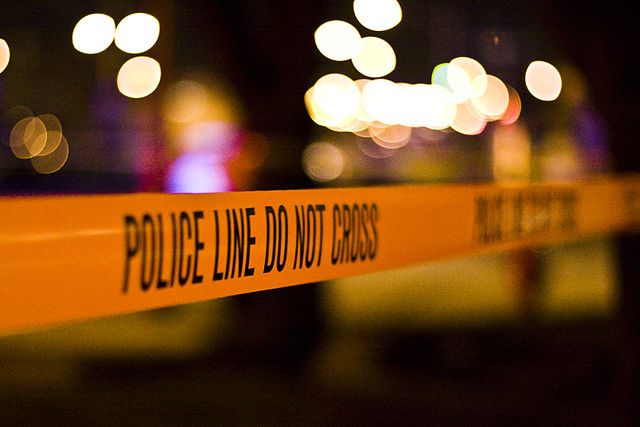 Like Freedom Press? Get news that you don't want to miss delivered directly to your inbox
A 41-year-old man chased down a teenager with his car, running him over and killing him over a political dispute, as the man claims the teen was "part of a Republican extremist group."
Just a few weeks after President Joe Biden gave a divisive speech declaring that all "MAGA Republicans" were extremists and threats to democracy, 41-year-old Shannon Brandt decided to run down an 18-year-old boy for his political views.
According to a report from WDAY-TV, Brandt chased Cayler Ellingson with his vehicle. The 18-year-old called his mother to help him because he was being chased by the man — but his mom didn't arrive in time.
Court documents reveal that just before he was murdered, Ellingson called his mom to ask if she knew who Brandt was — she said yes. He called again a short time later to tell her that "he" or "they" were chasing him. After that second call, he could not be reached again.
Brandt turned himself in following the murder, calling 911 around 2:30 a.m. on Sunday and telling the dispatcher that he had just hit Ellingson. The man went on to claim that the teenager had been "part of a Republican extremist group" and that he was afraid they were "coming to get him."
After visiting the scene where the murder occurred, deputies headed to Brandt's home in Glenfield, North Dakota — approximately 12 minutes from the scene. There, he admitted to consuming alcohol before the incident and claimed that he had hit the teenager because they had been in a political argument.
Brandt went on to admit that he had initially left the scene of the crime, then returned to call 911 and left again before the police could arrive. He has been charged with vehicular homicide and leaving the scene of a deadly accident.
A judge ordered Brandt to be held on $50,000. Brandt objected, claiming that he is not a flight risk.
"I have a job, a life and a house and things I don't want to see go by the wayside — family that are very important to me," he told the judge.
Police are still in the process of investigating the incident, and are looking for witnesses to provide details of the crash and the incident that led to the political argument.
"We do not know of any witnesses. We are still making attempts to interview potential witnesses from the street dance, people that were present prior to the crash happening," said North Dakota Highway Patrol Capt. Bryan Niewind.
There has been no evidence presented thus far as to Ellingson's involvement in any supposed "Republican extremist group," other than Brandt's claims.
A GoFundMe has been created to assist with Ellingson's funeral expenses.